Country Ride is a new free racing game for iOS devices. It is developed for iDevices by Dion Medina with lots of country side racing fun. Basically you will be controlling a vehicle across the country sides while collecting burgers and milkshakes to earn extra points. This is a simple side scrolling platformer game. Controlling is real easy but make sure you tilt your device at perfect timing by following the track. Graphics of this game are simple but with cool background details.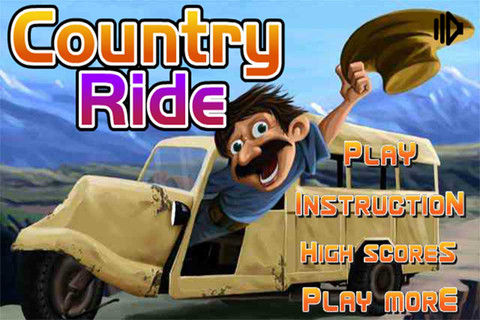 You will be surely enjoying the adventure of driving on the country side roads. It is offering 10 different levels of gaming and each level is having its own environment and tracks. All the levels are covered in the locations like mountains, jungles and deserts. You can not move to the next level until you finish previous ones. There is no option of skipping any level if you find it hard to complete and that's the only problem in this free game. Features of Country Ride free racing game for iOS devices –
Graphics of the game are normal with cool backgrounds.
Controlling is tilt and touch based using virtual buttons on the screen.
There are 10 unique levels in the game. Complete present level to move to next level.
No option of skipping a level.
Sounds are pretty good.
Three different sceneries like Mountains, Deserts and Jungles in the game levels.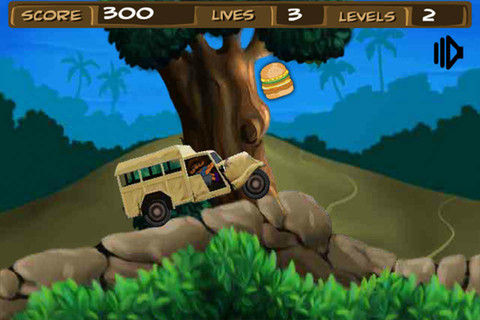 Conclusion – If you love tilt based racing games in which you need to guide your vehicle to finish line, then you should totally download Country Ride on your device as its totally free. Our Ratings – 3.8/5 [ Less levels ] Download Link