Coin Gunner Pocket is a new arcade style game for iOS devices by Zaplab e.U. This game is a shooting game for iOS devices in which you can shoot different things with your coin gun. You can shoot the coins in this game to earn bounty score and unlock bonus items too. To score better with this game you can unlock the new locations and other bonus tools. In this arcade style shooter game you will find coins in the air and you have to hit them using the gun. To fire the shooting gun you just have to tap with your finger on the device. The basic thing about this game is that you will only get 6 bullets to shoot at a time. To reload the gun in the game you just have to tap on the bullet holder of this game on the left side of the screen.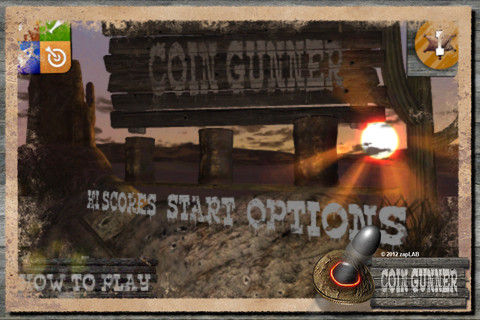 Features of Coin Gunner iOS Game –
– There are 6 different levels in this game which seems quite less but with the unlocks the game gets bigger.
– 2 different game modes are there to enjoy and the graphics are not that detailed but look cool on iPad.
– There are 40 different types of achievements are there for players to unlock.
– This game looks quite easy to learn to control but to score you will have to be more precise on the target.
– The theme of this game is wild west and its quite enjoyable.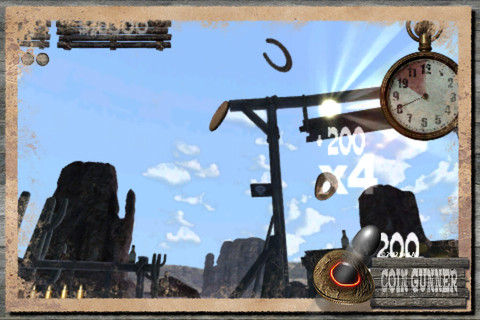 Conclusion
– Coin Gunner Pocket is an iOS device game and you can enjoy the shooting style game for $ 0.99 on iTunes Store. The graphics look really great on the iPad Devices. The price quite worth it for that much of game play with better style gaming.
Our Ratings – 4/5
Download Link – Coin Gunner Pocket iTunes Store.