Coco Birds is another new game for iOS devices that is featuring physics based puzzles. This game is developed by OakGames for iOS devices. You may have played many games based on birds and puzzles but this game is offering a little different game play. You will need to get the birds in their nests by rolling them down. You can do it by destroying different platforms that are not being used. Controls of this iOS game are pretty simple, you can just touch on any object to destroy it. This game is combined with simple physics and cool environment to give you a smooth gaming experience. The quicker you solve the puzzles the more points you get in the game. It is kind of similar to the Foozle iOS game but still its game play is little different. You will need to use your puzzle solving skills in the game to get all three stars on all levels of the game. Lets check out the other features of the game below.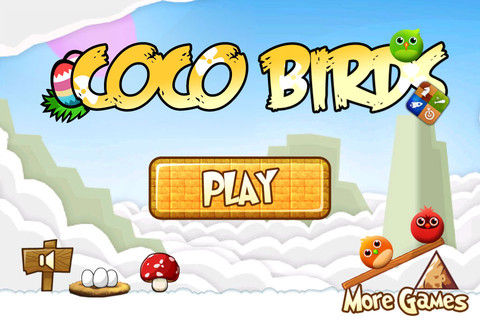 Features of Coco Birds Puzzle game for iOS Devices –
– Graphics of Coco Birds are pretty good with different types of backgrounds used in the levels and all.
– There are 30 levels in the game.
– It supports the Game Center to compare scores.
– Physics based puzzle game with tiny birds.
– There will be more levels for the game in future.
– Supports retina display of iOS devices.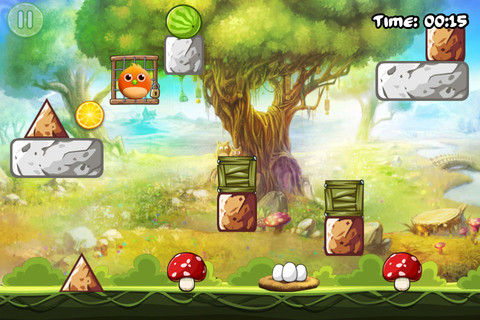 Conclusion
– Coco Birds might be like some other games available on iTunes Store but it has something different to offer. You might get few bugs while playing the game like sometimes the birds roll down to their nest without changing any momentum. If you are a fan of physics based puzzlers than it might interest you.
Our Ratings – 3/5 [ Less Levels]
Download Link – Coco Birds