Coaster Crazy is a free simulation game for iOS devices. This game is developed by Frontier Developments Ltd. This game basically allows you to build roller coaster tracks and then complete certain goals of the game. Graphics of the game are in cartoon style and they really look pretty colourful. Controls of the game are easy to use. You will need to use your finger to select the items to build the track and use drag to adjust them. So the main target is to build cool coaster rides to thrill your riders in the game.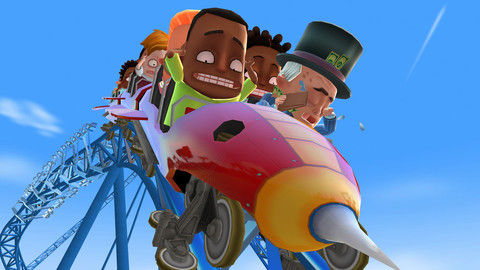 All of the levels in the game are having three different goals to complete. Whenever you build a coaster and run on it, you will receive pieces to build coasters and points. To score higher you will need to make the ride a little scary and higher. You can use the earned points to get cool coaster material or you can go through the in app purchases to move faster in the game. There are lots of surprises you will get while playing the game, so you wont get bored.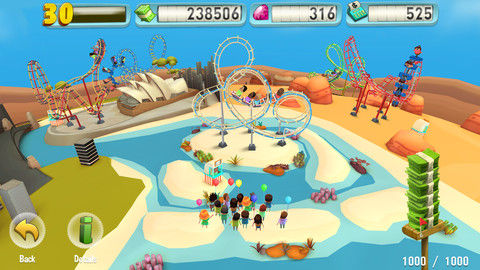 Features of Coaster Crazy free simulation game for iOS devices –
Graphics of this game are in 3D and cartoon style and you will love them.
Background details in the game are great.
Build the coaster ride in each level and get points.
In App purchases to buy more cool stuff to build terrific rides.
There are lots of levels in the game as well as achievements to unlock.
Leaderboard support to compare score with others.
Controls are simple and easy.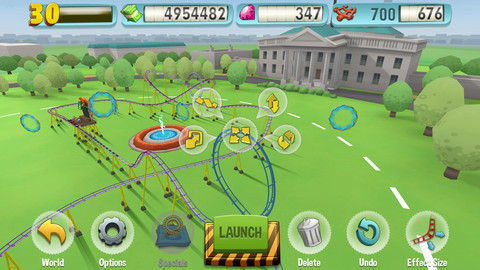 Conclusion
– If you loved to play RollerCoaster Tycoon then you should totally give it a try. This game is all about making cool coaster rides to enjoy in your free time.
Our Ratings – 4.3/5
Download Link