Chimpact is a new game for Arcade and animal game lovers. This game is published on iTunes Store by Chillingo Ltd. This game is having cool graphics with simple game play. There are two different type of modes are there in the game including Gem Quest and the Totem Trial. Controlling of this game is really easy; you can actually play with one hand. There are in app purchases are also there if you want to progress faster. The more bananas you will collect in the game there will be more options available in the shop for you. Bananas are actually works as currency in this iOS game. These days animal featuring games are getting pretty famous. At least people will remember about animals through the games. This game is pretty cool with better sound effects and visuals. This game is basically for all age game players. Kids will find it pretty interesting with lots of chips and bananas to roam around in forest. Check out the full features of this game below.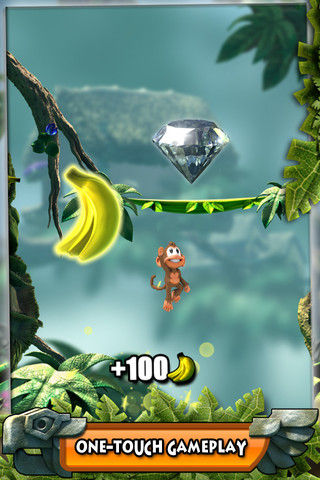 Features of Chimpact Arcade game for iOS devices –
– Visuals of this game are very cool and look amazing while playing the game.
– Controlling of this game is really easy; you can actually control the game using one hand too.
– There are 3 worlds in the game to explore with total 36 levels.
– Game play is pretty wide with 150 challenges to complete.
– Two game modes – Gem Quest & Totem Trail.
– There are eight abilities and four different types of chimps to unlock in the game.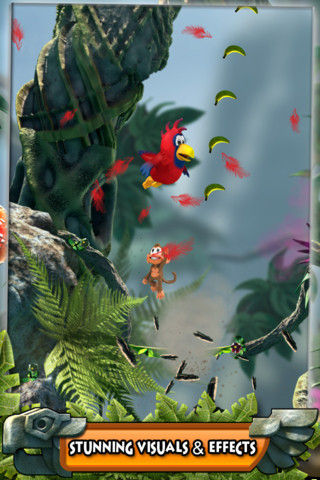 Conclusion
– Chimpact is a cool arcade game for your kids and you too. It is another funny game for famous publisher Chillingo Ltd. Check out the download link to buy the game for your device.
Our Ratings – 4/5
Download Link