Catapult King is another new game for iOS by Chillingo Ltd. The best thing we really liked about this game is its graphics. You will find a lot of greenery in the game and all other objects are also pretty well designed. In this game you will have to become a Catapult and then you will have to destroy enemy castles, forts and all using the projectiles. There are not so many Catapult games are there in iTunes store so this game seriously makes a nice addition there. Its graphics are in 3D and the game play is also pretty great. Your main goal in this iOS game is to destroy the enemy base in different forms to save the Princess. While destroying the enemy army just collect the gems and the stars to get higher scores. Controlling of the game is pretty easy. Why don't you read rest of the details about the game below and decide if you should get this game on your device or not.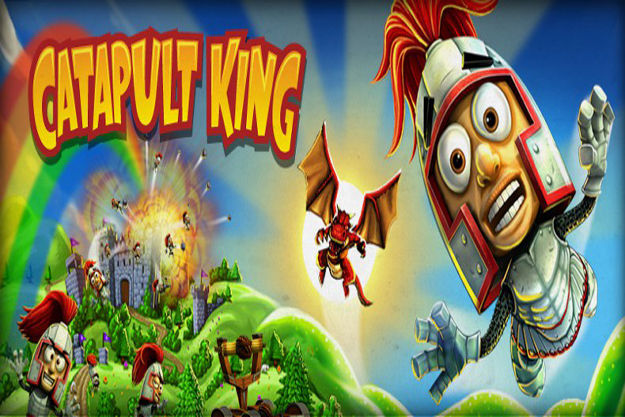 Features of Cataput King game for iOS Devices –
– Graphics of this game are really amazing in 3D.
– There are around 64 different types of challenging levels to enjoy the game.
– Its an adventure game so you will not get bored while playing it.
– Different types of magic spells are there for you to easily finish hard levels.
– There are also other achievements to earn in this game.
– Controls are easy to learn.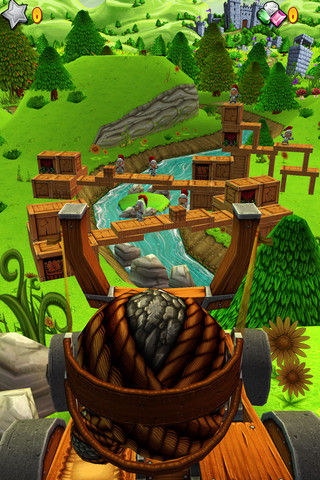 Conclusion – Catapult King iOS game by Chillingo Ltd is surely a lot of fun. The graphics made this game one of the best Catapult games ever. Its 3D environment is pretty enjoyable. Our verdict on this game is that just have it on your device you will not regret it. Our Ratings – 4.5/5 Download Link – Catapult King iTunes Store.