Cartoon Wars android game is featured with the stick figures. You may have seen many videos on stick figures made by different design studios. You might find them really funny and now you have a chance to explore them in the Cartoon Wars Game. This game is all about action and arcade based gaming. You will have a lot of weapons in this game to destroy different obstacles to complete all different missions. You can use your mind to create better strategies to kill different monsters. Best feature of this game is the upgrades of your stick warriors. You can also upgrade your weapons and add more stick figures in the actual game time.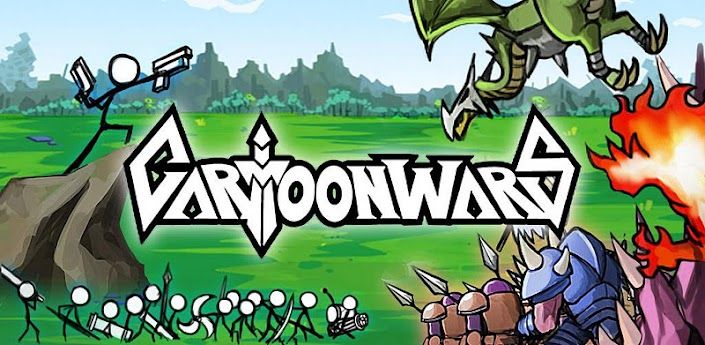 Features of Cartoon Wars Android Game-
– Graphics of Cartoon wars are really amazing. Your fight area will be a green grass field with a blue tower in the middle which you have to protect. All details are really great with the graphics.
– This game has more than 30 levels to play. There are different monster characters are there to destroy.
– You can add more and more stick figures while playing to protect the blue tower.
– Sounds are pretty great with lots of weapon attack sounds and the back ground sound.
– Controls are really simple in Cartoon Wars android game.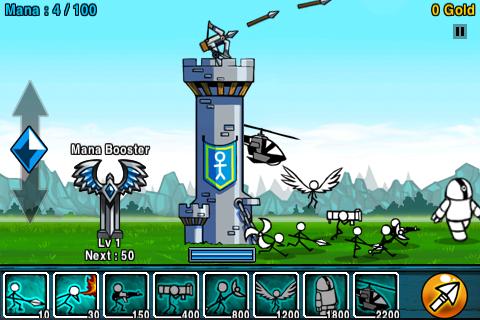 Conclusion –
Cartoon wars is a great game with lots of action gaming and cool graphics. There are so many stages are there with a lot of game play. You will surely like this game on your Android Device. From our side you should really play this game.
Our Ratings – 4.5/5
Download Link-
Cartoon Wars
Android Game.