Car Toons! Is a new game for iOS devices in puzzle games category. This puzzle game for iOS is developed by FDG Entertainment. It is a platform puzzle game in which you will have to fight back against the stupid drivers using the emergency cars services. In this game you will have to push the bad guys or drivers in the right parking spot in a limited amount of the time. You can also kill the bad guys and if you will finish it before the given time, then you will get all three stars in any level. Game is not really that easy because of brain tickling puzzles. You will face many difficult physics challenges in the game like balancing a car on rickety board while driving one across the other side of your platform. All of the cars in this game have special abilities. The fire truck is having amazing rocket speed. Ambulance car in this game can make jumps. The police car can turn its face in all directions. So you will have to make sure you use all of the abilities of these cars before the time runs out.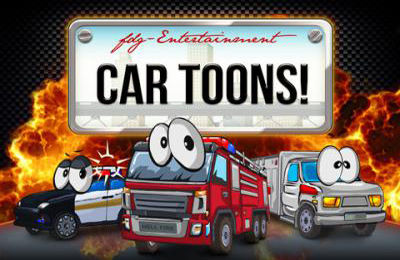 Features of Car Toons! Puzzle game for iOS devices –
– Graphics of this game are very simple.
– Controlling of the game is really funny.
– There are 9 chapters in the game with total 100 levels of game play.
– In each chapter you will face different obstacles.
– As you go further in the game, difficulty level also increases.
– All cars in the game have special powers.
– Leader Boards support is also there in the game.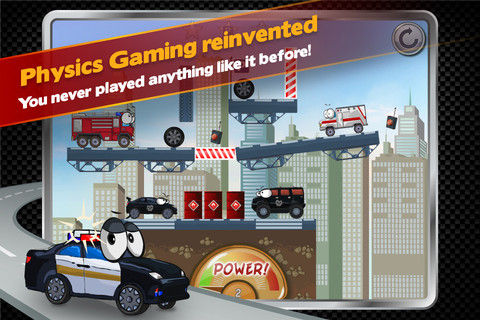 Conclusion
– Car Toons! Puzzle game is pretty good with new game play. It looks very original and funny. The price is also very cheap, so you should totally get it on your device.
Our Ratings – 4/5
Download Link