Car Dust is a racing game for iOS devices and it is developed by Spectrum Entertainment. This game is surely one of the best car racing games out there on iTunes Store. This game is in the portrait mode so you can enjoy it any time any where. The main task in this game for gamers is to put all the opponents behind in the dust while racing. This game is surely a better one because it simplifies the racing based gaming. Your car in the game will auto accelerate but it will also make you difficult to control because of the slippery rides. Handling or the controlling is also a very good aspect of this racing game. Graphics are in retro style and somewhat are enjoyable on your iDevice. Different cars are also featured in the game with lots of power ups and all.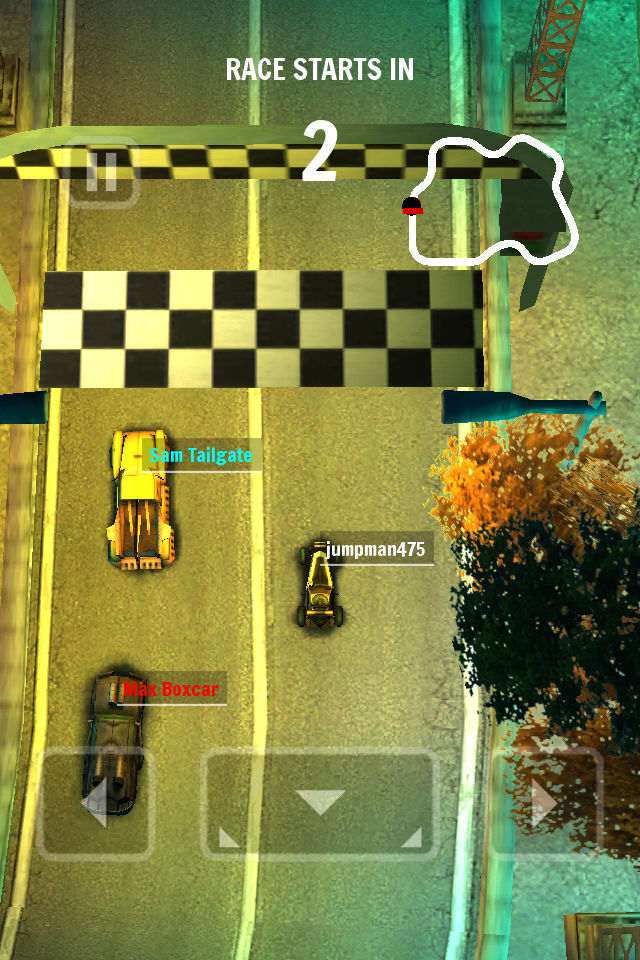 Features of Car Dust Racing Game for iOS Devices –
– Graphics are in retro style and looks really cool.
– There are 5 different cars are there and one more as unlock able.
– There are 6 different tracks are there to enjoy the racing with others.
– Different types of power ups are there to defeat the opponents.
– Tournament mode is the best one to enjoy this game.
– Controlling is pretty easy with on screen controls.
Conclusion – Car Dust Racing Game for iOS devices is a new concept that follows physics and other laws in different manner. You will like this game because of many above mentioned reasons. Our Ratings – 4/5 Download Link – Car Dust iTunes Store.