Cannon Cat is a cool game for iPhone and iPad with cool graphics. This is totally free for iOS Devices. Cannon Cat is developed by Loqheart. In this game you have to control a cat which is fired from a Cannon to rescue the flying fishes. Well if you ask that how can a cat flies then we would like to say that put your physics away and just enjoy this cool game. The graphics of Cannon Cat really look great on the special Retina Display of Apple devices. The music used in this game's back ground is also good with the pretty funny tones.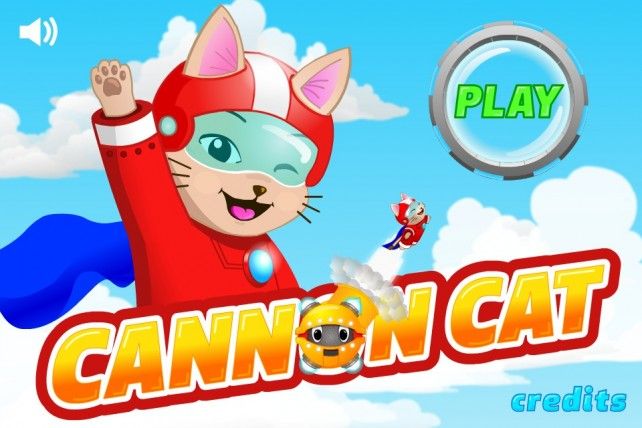 Features of Cannon Cat iOS Game-
– The graphics of this game are really great and you will surely love them on your iPhone and iPad.
– The back ground music is also pretty funny in Cannon Cat.
– There are two different areas are featured in this iOS game. First area is Kapalua Islands and the other one is Cedaria Reef.
-Both of these areas have 40 levels to explore so the scope of this game is pretty big. There is another area is also featured in this application which is called Stratos but it is not available yet and is bannered in the application as Coming Soon.
– The game play is simple, you will have to use your cat to avoid all obstacles on your way to save all fishes.
– Controls are really simple, just tap anywhere on your screen to shoot the cat from the cannon and you are ready to go further.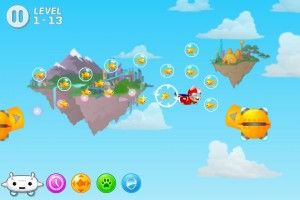 Conclusion
– This game is free for iOS devices and we think it's the perfect reason for you to have it on your device. Graphics and game play is pretty interesting. From our side you must go for it.
Our Ratings- 4/5
Download Link- Cannon Cat Free iTunes Store.