Bunny Cannon is a simple game for the fans of casual games by Not Doppler Pty Ltd. This game is only available for iOS devices at the moment featuring little cute bunnies. It is all about shooting bunnies from cannon on the top of the screen and collect other bunnies into baskets at the bottom of the screen. Graphics of the game are in simple cartoon style with normal details. There are around 90 levels in the game to enjoy and more to come soon. All of the levels given in the game are having different tasks to complete.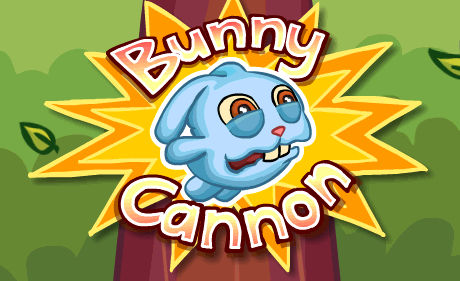 In some of the levels you will be shooting bunnies from the cannon and collecting the stuck ones in the baskets. Sometimes you will need to separate male and female bunnies in their respective baskets. In some levels when you will hit opposite genders of bunnies they will reproduce instantly and you will be having more bunnies to collect. So basically it is a simple game and you will not need to think much before playing any level. Controlling is tap based and pretty simple to use.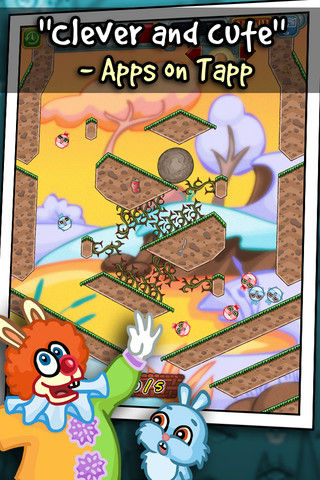 Features of Bunny Cannon casual game for iOS devices –
Graphics of Bunny Cannon are simple with normal details in cartoon style.
There are around 90 levels in the game to enjoy at the moment.
Simple casual game play with tap based controls.
Sounds used in the game are pretty much enjoyable.
Free updates will be there soon with new levels.
No in app purchases, just buy it one time.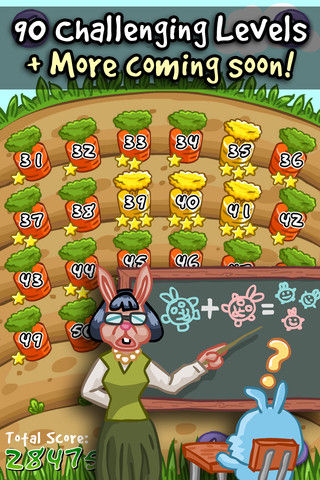 Conclusion
– If you love casual games with simple game play then you can think about getting Bunny Cannon on your device.
Our Ratings – 4/5
Download Link