Bucketz is a new game for iOS devices with physics based challenges. This game is published by Picnic Hippo Studios. This game is kind of similar to the games like Angry Birds and Cut the Rope etc. This game is having physics based puzzle challenges with balancing. Graphics of this game are pretty cool and when you will launch it for the first time, you will get colourful graphics. The soundtracks used in this game are good and its fun to hear them while playing the game. This game is offering a single player mode with a story line. There are five chapters in this iOS game and all of these chapters have good levels to enjoy the game. You will have to collect all three stars of all levels in order to score better. There will be different objects coming from all directions on the screen and you will have to tap and drag them all into a bucket. You will have to balance these things perfectly to score better. You will have to make sure that you choose small items for small buckets and bigger ones for bigger buckets. All of the chapters in the game also offer a boss enemy to fight in the end.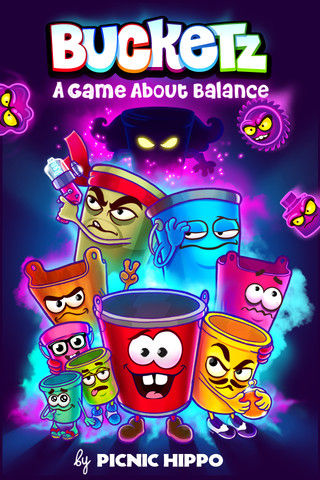 Features of Bucketz Physics Based game for iOS Devices –
– Graphics of this game are really good for retina display devices.
– There are unique powers and upgrades are also offered in the game.
– Controlling of the game is easy.
– There are 5 chapters in the game with enough levels of gaming.
– Environment of this game is good with physics based challenges.
– Bonus round to collect coins at the end of each level.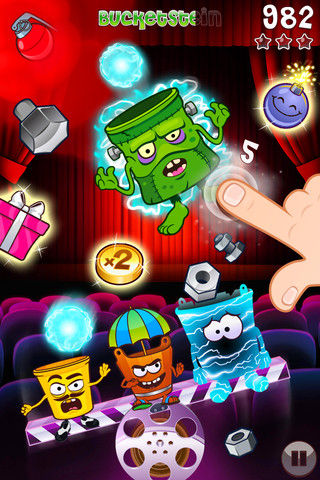 Conclusion
– Well Bucketz is based on new physics based concepts. This is a good game for physics based challenging game lovers. If you are one of them then you should totally check it out.
Our Ratings – 4/5
Download Link