Bridge Constructor is a new building game for iOS & Android Devices. Its story line follows an island nation of Camatuga. This place suffered a massive earthquake and you will need to build different bridges to help the place. You will need to connect different canals using different types of the building materials in the game. Its surely one of the best brain teaser games available for iOS and Android Devices. There will be different type of materials in the game like; wood, cables, steal and concrete pillars to build the bridges for transportation. There are five different types of places to choose from in the game to build bridges. You can explore City, Beach, Mountain, Hills and Canyon in the game. Graphics of the game are in 3D and looks great on high end devices. You will have to think a lot to make the bridges by checking out your budget too. It is an addictive game with lots of fun of building and all. Background tunes used in the game are pretty good. There are two version of the game. Paid version lets you do more things.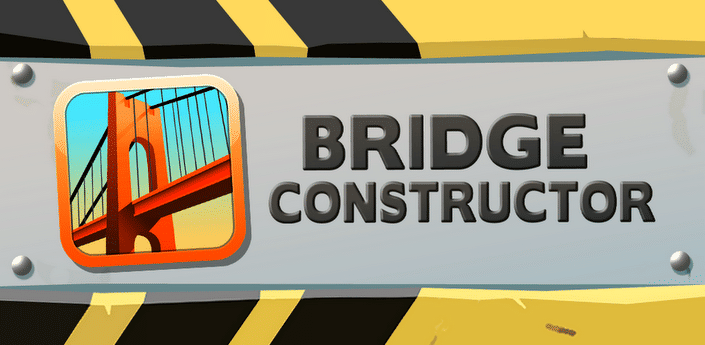 Features of Bridge Constructor game for iOS & Android –
– Graphics of this game are in 3D and supports pan and zoom feature.
– It is available for iOS & Android devices.
– There are 30 bridge construction levels are there in the game.
– 5 different areas to build bridges.
– Four types of building materials are featured in the game.
– Leaderboard support is also there.
– You can also post your scores and screen shots on Facebook too.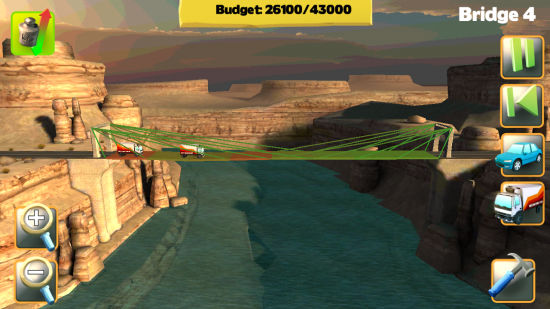 Conclusion
– Bridge Constructor is a great building type game for iOS & Android. If you love this type of brain teasing games then you should totally get the free version at least to try it out.
Our Ratings – 3.9/5
Download Link – iOS Devices || Android Devices