Bounty Racer is a new game for iOS devices in the racing and action game category. This game is developed by Quadsphere for racing game lovers. It is a mixture of racing and casual gaming. This game doesn't really require you to have knowledge of racing games like how to handle the cars and all because its mainly for the casual game lovers with the feel of racing. Its graphics are having pretty simple detailing but it looks pretty good on iOS devices. This game is offering 5 different modes of gaming with Game Center support. You can also upgrade your cars and make them look more stylish. It is also offering multi-player gaming too, you can compete with other players via Game Center. So it is mixture of casual, racing and online multi-player games. One of the special features this game is offering is the uploading of races directly to YouTube. You can upload your replays directly to your YouTube account to let others watch.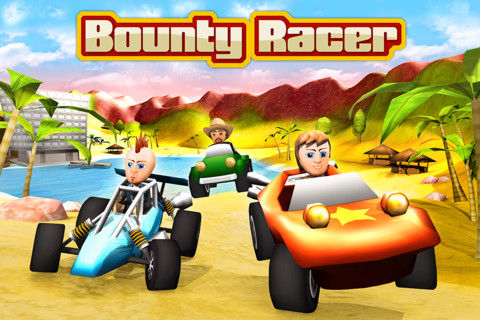 Features of Bounty Racer Racing game for iOS Devices –
– Graphics of Bounty Racer are pretty simple with normal detailing.
– There are 5 game modes to enjoy the game.
– 72 Different types of events are also featured in the game.
– Controlling is simple for new racing game fans.
– Supports multiplayer gaming upto 4 players.
– Upload your replays directly to YouTube.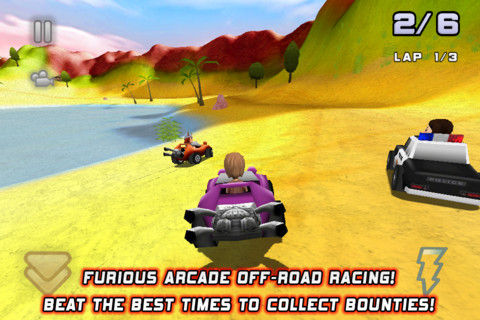 Conclusion
– If you love hard core racing games then its not for you. Its just a simple casual game with the feel of racing in it. So for the casual game lovers its just awesome to enjoy it on their devices. So if you still like to try it out then check out the download link below.
Our Ratings – 3.5/5
Download Link – Bounty Racer