Boomlings is a new iOS device game developed by Robert Topala. This is a simple game where you have to create combos of Boomlings on board to bomb them. This game also has a quick tutorial on how you can create the combos of these blocks by joining them with the same colour blocks. So the game is simple but in the difficulty level it will be more fun because you have to do a lot of thinking to create combos. This game is free for all iOS devices and you can download it for free from iTunes store. To move the boomlings or the blocks of this game you can just tap on the boomling and then tap on the square where you want to put it. This is just simple tapping and dragging process. Game play is simple and look easy to learn but its hard to master. Overall this game is pretty good and you can enjoy it.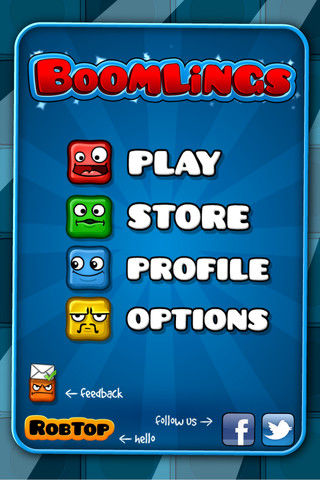 Features of Boomlings Game for iOS –
– The game play is simple but hard to master.
– The characters are designed with details and look very cool.
– Different types of levels are there to enjoy in this game.
– Special powers are also there in the game which can be purchased by Gold Coins.
– There are 60 Achievements are there to unlock so the game scope is really wide.
– Its free to download and play from iTunes Store.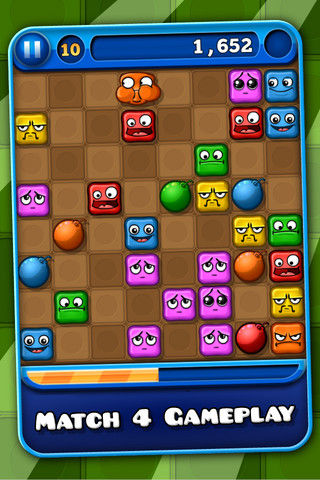 Conclusion
– Boomlings is a puzzle game for iOS Devices and look pretty good. The levels are perfectly designed and you can have the fun with the power ups. As it's a free game so we would like to say that you should try it out on your device because it worth a shot for sure.
Our Ratings – 4/5
Download Link – Boomlings Game iTunes Store.