Bombshells Hell's Belles is a new game in the smartphone market for both iOS and Android devices. This game is developed by the famous gaming firm Glu Mobile who published many famous games in the market like Frontline Commando, Eternity Warriors and all. If you are a fan of games from this developer in the action paced genre then you should totally check out Bombshells Hell's Belles. It is a free game to download and play on iOS and Android devices. This game is featuring fast shooting planes with lots of customized weapon options to shoot around enemies.
Graphics of this game are really good with fast response.You might have a little difficulty handling the controls of this game, but if you are an action game lover then you will not have any problem with the game. It is supporting in-app purchases so you can progress faster in the game, but the purchases are a bit pricey. It is also offering multiplayer gaming experience with death match option. So over all it is one of the good action paced fighter plane type game on the App Stores. Features of Bombshells Hells Belles free game for iOS & Android –
– Graphics of this game looks great on retina display having iOS devices as well as on high end Android devices.
– Different types of enemies, environments, guns and battles to enjoy in this fast paced game.
– Controlling can be a little tricky for normal gamers.
– It is free to download and play but having in-app purchase options.
– Fight with your friends in the multiplayer mode with Death match feature.
– There are around 200 planes included in this game.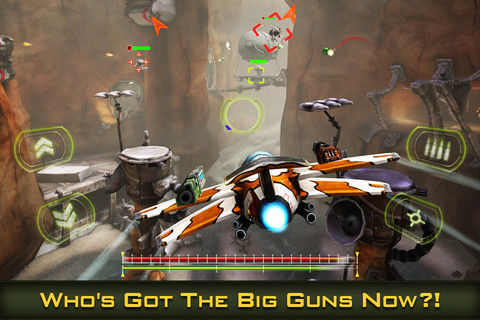 Conclusion
– Bombshells Hell's Belles is a free action packed game for iOS and Android from Glu Mobile. Graphics and features of this game are really good. You should totally check it out on your device as its available free on app stores.
Our Ratings – 4/5
Download Link – iOS || Android