Blitz Jump is an Android Game Developed by Martin Edmaier. This game is kind of similar to the famous Doodle Jump game but it features some new things. This game is based on a robot that jumps and jumps to clear the levels by avoiding different obstacles. You will get different types of power ups with this game and you will also get some power downers too in the game. Graphics of this game are really very simple and the game play is kind of cool. If you have played Doodle Jump then you will find it easy to understand the game controls. Back ground music used in this game is cool and you will like it for sure.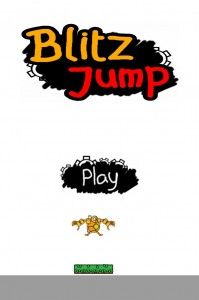 Features of Blitz Jump Android Game –
– This game have two versions, first one is Lite with ads and the other one is paid which is ads free and with more levels then the lite version.
– Whenever you will start the level again you will get different experience.
– Back ground music is nice with cool sound effects.
– To choose the power ups there is a slot machine. Just pull the level and you will receive your upgrades of power ups.
– The obstacles used in this game to stop your character are good like the flying bomb thrower monster.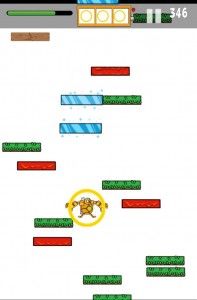 Conclusion
– Well this game is kind of a copy of Doodle Jump but it surely have some new things to explore. You can try out its Lite version first to check if the game is cool or not. Then if you like the free version you can go for the Paid Version.
Our Ratings – 2.9/5
Download Link – Blitz Jump Google Play Store.