Besieged 2 is a new castle defense game for iOS devices. This game is developed by Leviathan Games. This game is totally free for iOS devices on iTunes Store with cool graphics and great game play. This is a castle defense game but its surely different than rest of the games at iTunes Store in this category. In other castle defense game you have to build turrets and then you wait for the enemy forces to approach you, but in this game you get a little more offensive position and then kill the skeleton enemy forces using the flaming arrows. This iOS game is kind of mix up of the castle defense games and the building simulation games. In this game you will be given many quests to complete like constructing barracks, building the market places and upgrading the castles. Now to build these things you will need coins and to earn the coins you will be hired to protect many castles from skeleton army.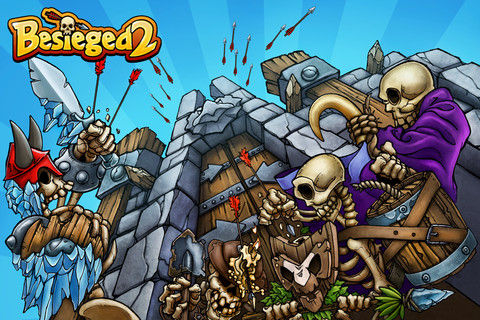 Features of Besieged 2 game for iOS Devices –
– Graphics of this game are pretty great and you will surely like them on your iOS devices.
– Different types of arrows are there to unlock for you in the game.
– Its game play is pretty great because of endless gaming feature.
– Controlling of the game is also easy.
– There are so many quests are there to complete.
– Its free for iOS devices but there are in app purchases to get the coins fast.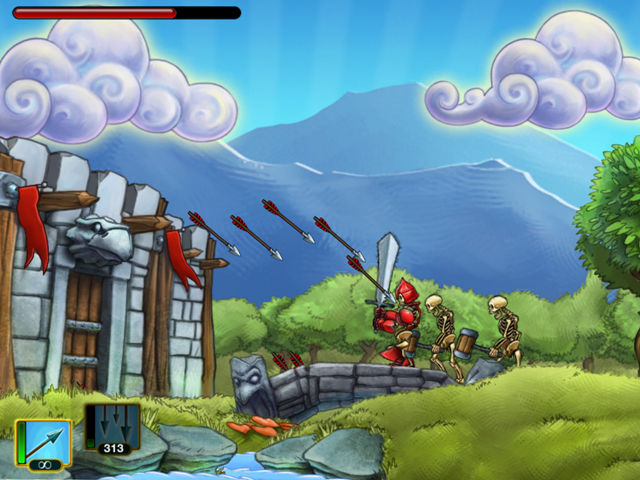 Conclusion
– Besieged 2 iOS game is offering a different castle Defense experience. Its graphics and the different quests make it a good game to have on your iOS device. Our word on the game is to totally have it on your device.
Our Ratings – 5/5
Download Link – Besieged 2 iTunes Store.