Beatdown! Is a new action and adventure game for iOS devices. This game is developed by Ravenous Games Inc for iDevices. It is basically a retro style game featuring cool graphics from the classic age and it also offers you some classic action and adventurous game play. This game is based on a cool storyline in which you are fired from your job and you are going to fight to the end become the CEO of that company. Well, the story line is pretty cool for a game like this, but this game is only for the fans of retro style games because of its visuals and all.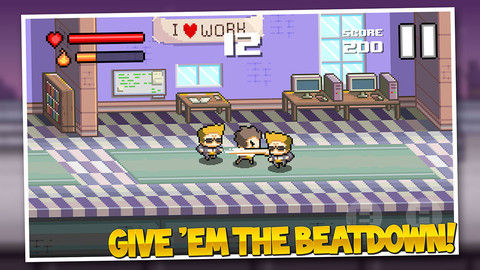 Controlling of this action game is pretty cool, you will find it easy to control for sure. There are two modes in the game to enjoy; you can either go with the Story or the Endless mode. There are 20 straight levels in the story mode to enjoy and in the endless mode you will be having option of fighting against unlimited enemy hordes. There are 5 types of bosses to fight in the story mode with three different types of controls schemes.
Features of Beatdown! Action and adventure game for iOS devices –
Graphics of this game are in retro classic style.
Controlling is easy with three different types of controlling modes.
There are two modes in the game, story and endless mode.
Story mode is having around 20 levels and 5 different types of bosses.
There are 5 different types of environments to choose from the story mode.
There is game centre support.
You can save your games on the iCloud for future references.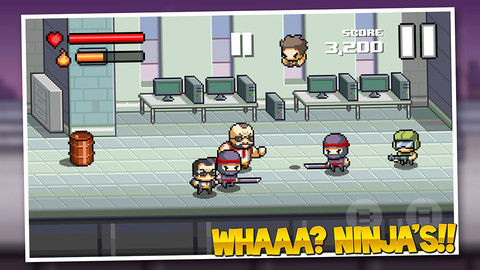 Conclusion –
Beatdown! Is surely one of the best action and adventure game available on iTunes store. Graphics and the storyline of Beatdown is pretty cool. Price is normal for a game like that, so you can think about buying it for sure.
Our Ratings – 4/5 [Less Levels]
Download Link