Beach Buggy Blitz is a new racing game for iOS devices with 3D environment. This game is developed by Vector Unit whose previous games were Shine Runner and Riptide GP with cool racing adventure. This game is designed in 3D environment and that surely looks pretty great with its visuals. Beach Buggy Blitz allows you to collect coins and buy different types of power ups in its racing game environment to enjoy better. Sad thing is that this game is only available for Tegra 3 devices. If you are not having compatible device then you are surely going to lose all the fun. Well don't worry it's not your mistake, its on the developers to create games according to different platforms. They might be working on something for other users too. This game is having cool graphics with quality sound effects. Game is pretty challenging with its levels and all. Different types of control methods are available in this Android game. You can also upgrade your stuff and collect many types of power ups in this racing game for Android.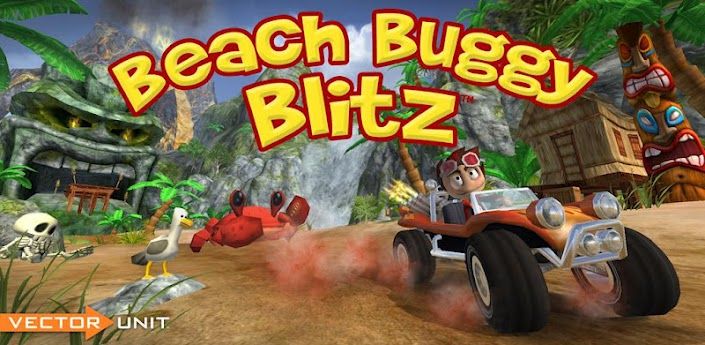 Features of Beach Buggy Blitz free 3D game for Android –
– Graphics of this game are beautifully designed with a cool 3D environment.
– Different types of cars and characters are there to unlock in the game.
– You can upgrade your cars and power ups using collected coins in the game.
– Many types of controlling methods available to enjoy this game on your device.
– Game is specially optimized for devices having Tegra 3.
– Infinite driving mode is also there for endless game play.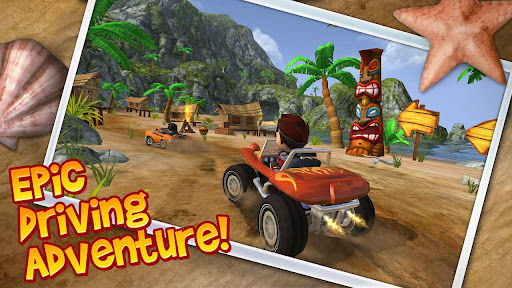 Conclusion –
We really liked the game play of Beach Buggy Blitz racing game for Android. If you love these types of racing games then you should totally try this game out as its free to download from Google Play Store.
Our Ratings – 4/5
Download Link