Bad Piggies is a new game from the creators of Angry Birds. Rovio has launched another green pigs based game for iOS & Android devices. It is physics based game with unique game play. If you are bored playing Angry Birds then you should totally have this game on your device. Background sounds used in this game are pretty good. You will need to construct a vehicle with one green pig inside of it, and then guide the vehicle to capture the lost pieces of map that will lead the pigs to bird's eggs.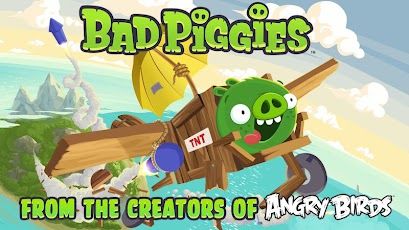 So it is having a fair simple game play from Rovio for iOS and Android users. Bad Piggies is free to download with ads on the screen. But we think fans of Angry birds will surely buy the ads free version. Environment of the game is really good with beautifully created levels. There are 72 unique levels in the game with 18 additional levels to unlock. 33 Different types of objects are there to create machines for pigs. So over all we would like to say that you should totally get this game on your device without thinking much.
Features of Bad Piggies for iOS and Android devices –
– Graphics of Bad Piggies are really good.
– There are 72 unique levels in this game.
– If you will be able to get three stars on the levels then you will get 18 more levels.
– Mechanic pig is also introduced in the game to help you out in hard levels.
– Sounds used in the game are really fun to hear while playing the game.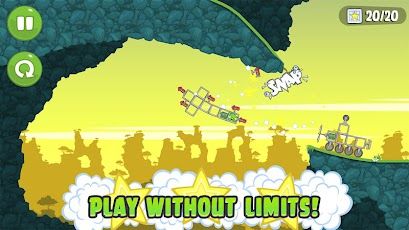 Conclusion –
You should totally get it on your device. Bad Piggies will take you on different adventure with lots of designs to create. It is a great game from Rovio following their pigs series.
Our Ratings – 5/5
Download Link – iOS ||
Android