Babel Rising 3D is sequel to its non 3D version called Babel Rising for iOS & Android devices. The developers of this game just launched it in 3D and it looks pretty great. In this game you will have to play role of almighty god and kill foolish humans whom will try to build a tower to get into haven. Main thing we liked about this game is the 3D environment and graphics. The graphics of the game look pretty solid on all devices. If you are having a high end device than you can actually increase its visuals to maximum. You will have different types of powers in the game to kill the tower building humans. There is earth, water, fire and many other powers in the game to kill humans. There are two modes in the game. The first mode is called survival in which you will have to last in the game as long as you can using different powers. With the perfect strategy of using powers stop the humans building the tower, so it's a kind of endless fight mode. The second mode is campaign mode in which there are many levels and chapters to explore.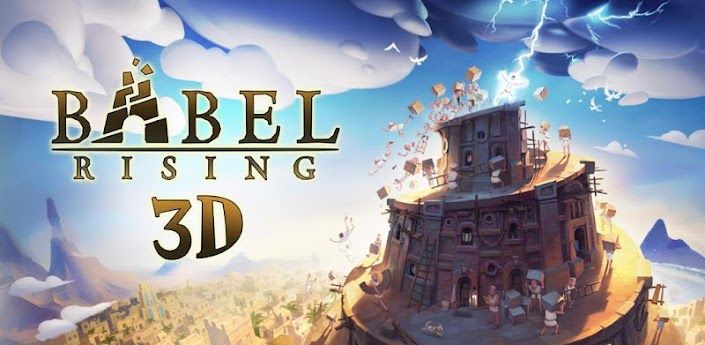 Features of Babel Rising 3D for iOS & Android –
– Graphics of this game are in 3D and they surely look amazing with lots of details and all.
– Game is available to download for iOS & Android devices.
– There are 15 missions in the single player mode.
– Two gaming modes are there in the game called Survival and Campaign mode.
– Different types of powers are there in the game with upgrades.
– Controlling of this game is simple touch based. Just tap on the Babylonians to kill them.
– Sounds used in the game are good enough.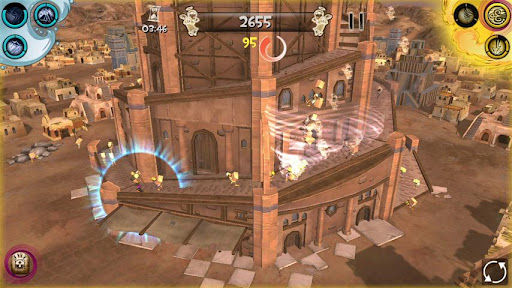 Conclusion
– Babel Rising 3D is a cool way to keep yourself busy in killing hordes of Babylonians. It is a 3D game with amazing and addictive game play. You should totally get it on your device.
Our Ratings – 4.2/5
Download Link – iOS Devices || Android Devices