For the fans of gallery shooter games using iOS devices , Atari has launched a new game. This game is called Atari Outlaw and it is inspired by 1976's classic arcade game by the company. Basically you will need to shoot at the enemies that will pop up randomly on the screen. Single or multiple enemies will pop on the screen and you will be having seconds to shoot them out and earn coins. Backgrounds used in the levels of the game are well designed and look good on iDevices.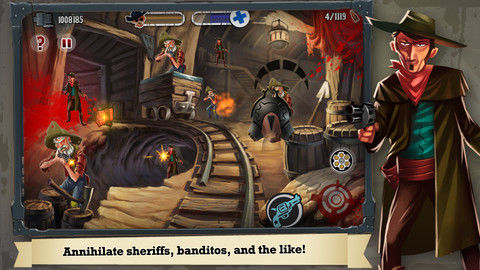 There are lots of power ups are introduced in the game to enjoy it better. There are tons of upgrades available for your weapons. To upgrade weapons you can use gold or silver coins that you collect in the levels, as well as by the in-app purchases. Levels of the game gets harder as you go further, so you will definitely need to upgrade your weapons. You can collect more coins by playing the earlier levels of the game again and again.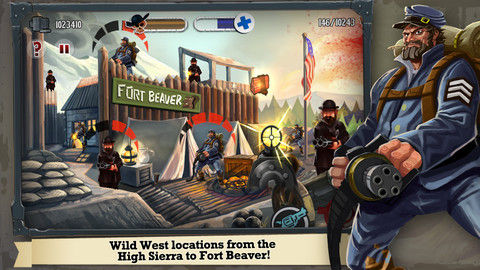 Features of Atari Outlaw free gallery shooter game for iOS devices –
Graphics and effects used in the game are pretty good.
Controlling is easy by using tap based controls.
Shake your device to reload automatically.
Shoot all the enemies popping on your device screen and earn more coins.
Different types of power ups are also introduced in the game.
Upgrade and buy new weapons using earned coins or by in app purchases.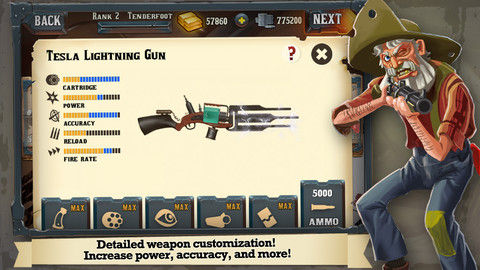 Conclusion – If you have played the classic version of this game then you should totally try it out. You will love the interesting game play of Atari Outlaw for sure. Our Ratings – 4/5 Download Link