Arcane Legends is a free online multiplayer role playing game set in a fantasy world for Android. It is a free game that comes with lot of cool features of the role playing games. The game has done a great job in terms of brining the best multiplayer online experience on the Android devices. There are different classes of heroes for you to pick and customize in the game. Check out the full features of the game below. Arcane Legends Android Review
Storyline –
The game is set in a fantasy world where evil forces have attacked the world. You are a full time adventurer and asked to help that world to free from monsters.
Game Play –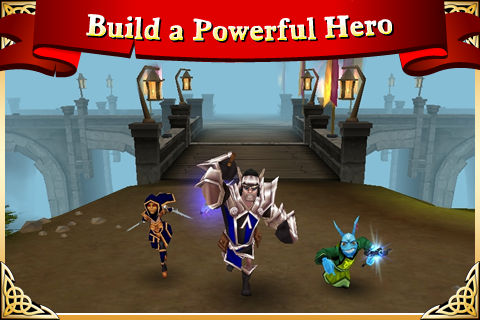 First of all you will need to select a class of warrior and customize your character for the game. You also have a pet friend in the game that comes as a backup with its own special powers. It also collects the looting you get in the game after killing the monsters. It comes with good controls and you can launch a bunch of attacks using different on-screen buttons. After getting in the fantasy world you will be having a lot of quests to complete in different regions.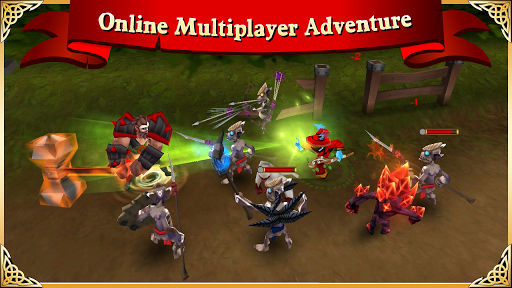 Its multiplayer features allow you to fight the monsters in parties of players, similar with your level range. It also comes with Facebook integration to share stuff with your friends. The elite mode in the game allows you to fight higher level of monsters. There are different types of stuffs for you to buy in the game by using collected items. It is an in-app targeted game to let the players progress faster.
Graphics –
Arcane Legends comes with beautiful graphics and all the animations in the game are also pretty smooth. All the characters and the pets in the game are beautifully designed. Developers gave a lot of thought on the environmental details for sure, that's why its having neat visuals. Overall, the gaming experience is totally enhanced by the beautiful graphics of the game.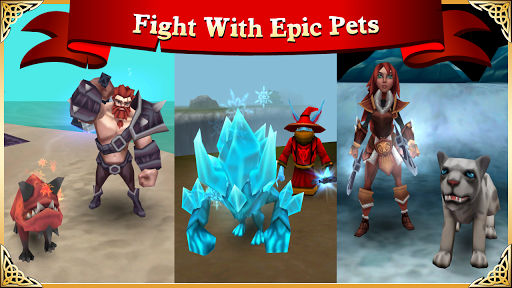 Audio –
There are not a lot of audio effects in the game but comes with enough sounds to let you enjoy the game. However, there is good use of music that enhances the overall gaming experience.
Pros –
Beautiful Graphics
Lot of quests
Amazing Multiplayer
Cons –
In App purchases might distract some players
Our Rating – 4.7/5
Verdict –
If you love to play role playing games with the scope of multiplayer environment then you should totally try Arcane Legends. It is a free game that is set in a cool world with lots of quests and characters to explore. Backup pet is one of the special features of the game with special powers. Overall Arcane Legends is a must have game for the fans of RPG games.
Download Link