Aqua City is a new type of city building game for Android Devices. You may have played a lot of the city building games but this one is featuring a little different game play with building city under the ocean. The land you will get to build on is in the sea of Atlantis. To build a perfect underwater city you will need to complete different quests too. You will need to unlock items to expand the city boarders to create a perfect underwater kingdom. Graphics of this game look cartoony and funny on Android devices. This game is pretty addictive if you love city building type of games. Each level in this game is having its own unique quests to complete. You can also connect to Facebook to see what your friends are playing and building. You can also invite them to play with you. If you don't like this type of games then you should totally stay away from it because its not your thing. But there are many Android gamers are out there who really love to play city building type games.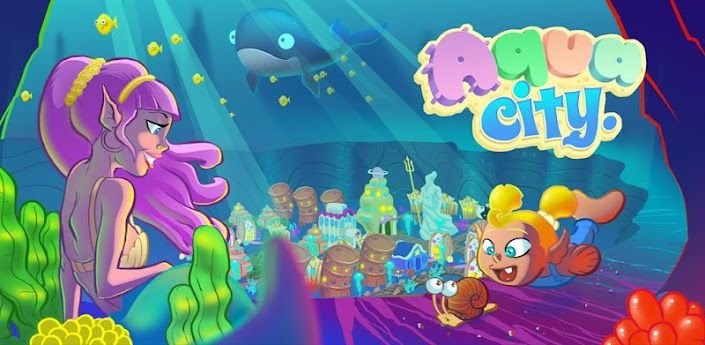 Features of Aqua City building game for Android –
– Graphics of this game look very good with cartoony style.
– You can build an underwater city in the game.
– Move strategically to create a perfect environment around your city.
– Underwater farms are there to grow seaweed in your city.
– You can visit your friend's cities and invite them to play with you.
– Its free to download and in app purchases are also supported.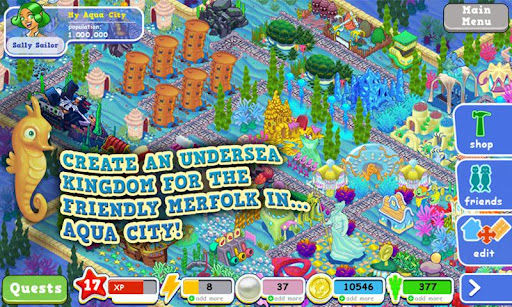 Conclusion – Aqua City is another building type game but with cool graphics. This game is for the fans of city building type of games. If you are one of them then totally get it as its free to download. Our Ratings – 3.8/5 Download Link – Aqua City Free