Animal Legends is an adventure game for iOS devices by Appy Entertainment. This game is mixed with lots of adventures like building cool towns and fighting battles. Graphics of Animal Legends are really good with quality details. You will be playing the character of a rhino in this cool game. You will go on lots of battles to fight the incoming enemies. Whenever you win a battle, you will get gold, weapons and so many other things. After collecting all those things return to your village and buy more things like huts and mines etc.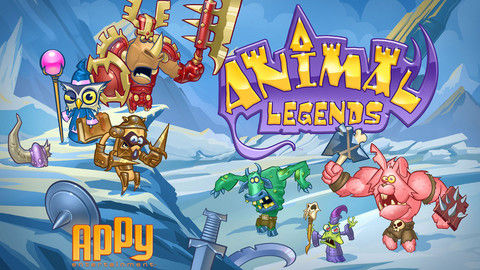 Things that you will buy using the winning gold will help you to produce more gold and gems regularly. You can also add other heroes to your game using the winning amount. All the heroes are having their own respective missions to compete but you can also take them out together too for some quests. You can also upgrade the skills of your characters but that can be little lengthy. You can also buy the useful stuff using in app purchases of the game.
Features of Animal Legends free adventure game for iOS devices –
Graphics of this game are pretty good with quality character details.
Fight battles to collect gold, weapons and all.
Use collected gold to build more places in your village.
Controlling is easy using the on screen controls.
Buy more heroes and go on different quests in the shop.
Takes a lot of time to recover important stuffs in the game, so you will need to buy gold and stars using in app purchases to progress faster.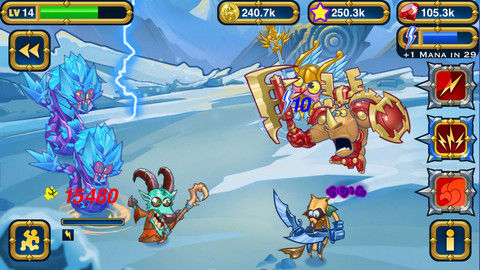 Conclusion
– Animal Legends is a cool game if you love adventure based fighting games. It is a free game but you will need to spend few bucks in the game to progress faster and better.
Our Ratings – 4/5
Download Link