Akane the Kunoichi is a new game for iOS devices in the retro style action games. This game is developed by Haruneko and it's a perfect game for retro style performer games fans. In this game you will find the mix up of different attacking skills like, throwing knifes, jumping walls and other stuffs. Akane the Kunoichi was first released for the Xbox Live and now it is ported for the iOS devices. Its graphics are pretty great and you will find the mixture of different eras in this game. Game play of this iOS game is also good because you will find yourself performing different tasks in the game like jumping and the running over different obstacles. And you will find different ninjas and monsters on your way who will try to block your path. You will need to throw knifes at these ninjas and monsters to kill them and clear your path. So the game play is pretty simple and with its smooth controls, the game gets pretty good as you go further.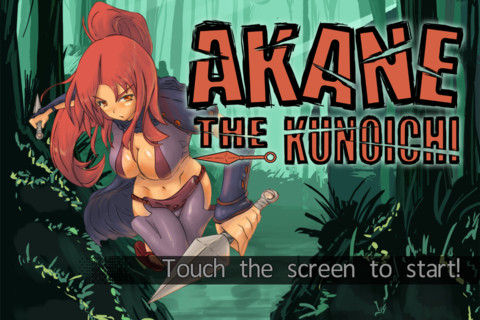 Features of Akane the Kunoichi for iOS Devices –
– Graphics of this iOS game are in retro style with lots of details.
– It is a performer game in which you will need to do different tasks to clear the missions.
– The controlling of this game is pretty easy with its on screen buttons.
– There are 15 different levels are there to enjoy in this game.
– There are boss monsters to kill in each location.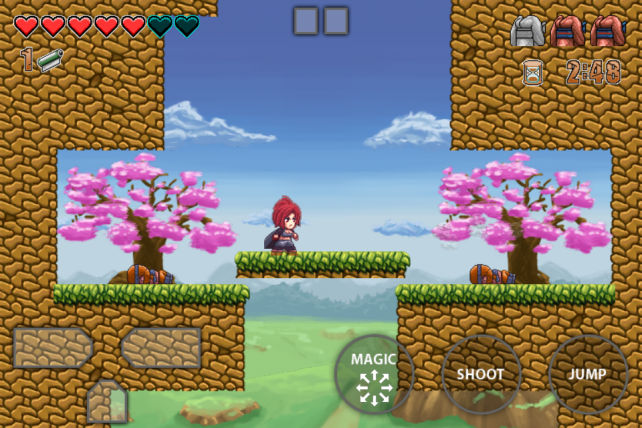 Conclusion
– Akane the Kunoichi is a good game for iOS devices because its original and its graphical adventure is pretty good. Our word for you on this game is – Just get it!!
Our Ratings – 4.5/5
Download Link – Akane the Kunoichi.