Another Tower Defense game for Android devices is in the Google Play Store, it is called 3 Kingdoms TD: Defenders' Creed and it is free to download and play on your device. This game is similar to other Tower Defense games like Plants Vs. Zombies etc, but its characters are different than other TD games. You will need to control your troops in the game to defeat the hordes of incoming enemy forces using the special power ups and special soldiers. Some TD games fan will find it pretty addictive and they will not also need the in app purchases to get the new powerful stuffs.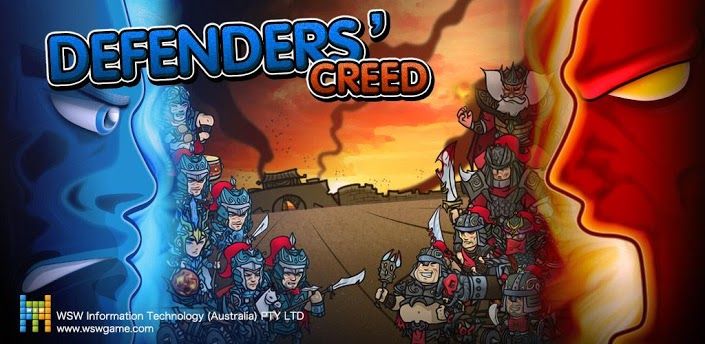 Yes there is in app purchase options for you to upgrade your characters. If you don't want to spend extra than play it for longer and collect the game currency to upgrade them faster. Its graphics are pretty good with detailed characters. There are special characters for you to use in your fight against the enemies. You can upgrade the skills of the characters you use to fight in the battlers. Overall 3 Kingdoms TD: Defenders' Creed is a good tower defense game.
Features of 3 Kingdoms TD: Defenders' Creed Android game –
Graphics are pretty good with lots of details.
There are several types of characters for you to explore.
Use the power ups to destroy the incoming enemy forces.
Boss enemies to defeat in the special stages.
In App purchases to upgrade the characters fast.
Game is free for Android devices.
There are many stages to complete and more are coming soon by the company.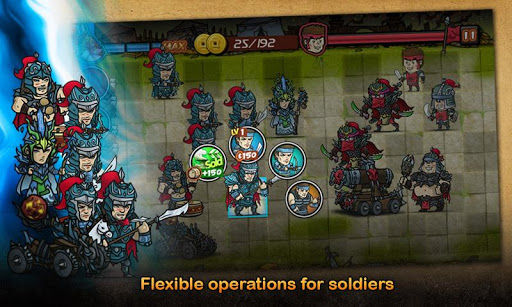 Conclusion
– Tower Defense freaks will surely like 3 Kingdoms TD: Defenders' Creed game because of its cool game play. It is having a perfect mixture of power ups and stages to fight the enemy hordes. As the game is free you should totally give it a try.
Our Ratings – 4.2/5
Download Link