101 Airborne is a new action game for iOS devices. This game is featuring a 3D shooter gaming experience for iOS users. This game is developed by a famous gaming firm called Robocat. In this game you control a helicopter shooting around in different types of environments. Graphics of this game are seriously very good with lots of details and all. Main menu buttons and other controlling button of this game for iOS gives you a total feel of controlling a military base. When you will play this game you will surely like the enemy units coming in a realistic way.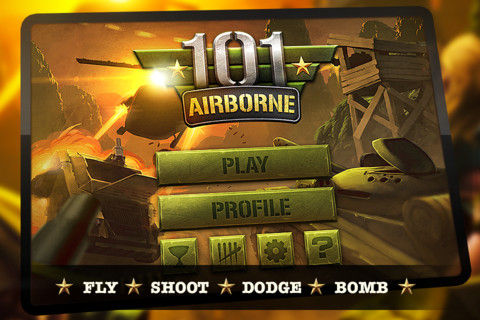 There is a quick tutorial in the starting of the game to let you know all the basics of this game. So you will not have any difficulty controlling the game further. It is offering tilt based direction controlling. You will need to tilt your device in certain direction to control the helicopter. To shoot at the enemies you will need to use your one finger to aim and another to shoot. There are lots of stages in the game with several areas. So the main thing is that you are going to like this game for sure because of its features.
Features of 101 Airborne action game for iOS devices –
Graphics of this game look realistic and you will surely like them.
Interface design is really good with pretty good artwork.
There are many types of weapons to select from with lots of upgrades in the game.
You will need to face 14 different types of enemies in the game.
Sound effects and music used in the game is pretty good.
Game play is wide with lots of stages to play.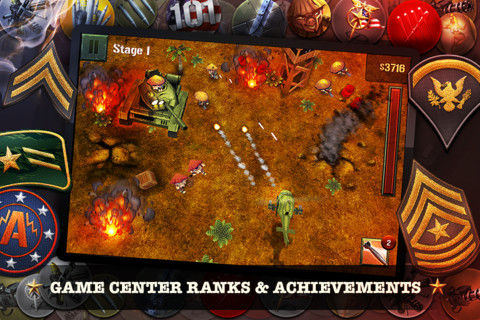 Conclusion
– 101 Airborne is a good shooting game to pass your time. You will have a little difficulty in controlling the game but later on its all look fancy.
Our Ratings – 4/5
Download Link