Popular music streaming service for web and mobile devices- Gaana has updated its mobile app to version 2.0 and also launched a premium service called Gaana Plus. Apps such as Gaana allows one to listen songs of their choice by streaming them directly over the internet, without the need of downloading songs (piracy) or painstaking way of finding the best version on YouTube. This is also more convenient to the users.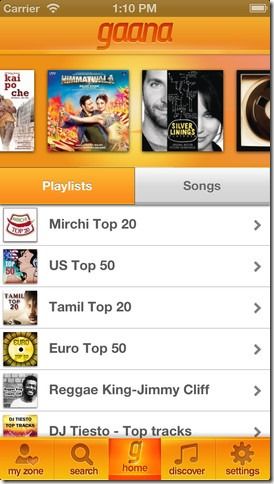 Gaana 2.0
Gaana app's updated version 2.0 is currently supported for iOS devices only, which company promising to update Android app soon. Apart from paid option of Gaana plus, version 2.0 of Gaana packs these features:
MyZone gives you instant access to the playlists you make and the ones you've favorited.
Option to choose streaming bit-rate (Very helpful option as you can choose bit-rate depending your internet connection speed).
Easy ability to search one's favorite songs, artists, albums, and playlists.
Earlier the website and the app only offered a free service for listening to music supported by ads. Now app users have a option for Gaana plus which will cost approx. Rs. 175. Users can also try this service for a period of 14 days. This subscription enables users to the following features:
No advertisements.
Listen song(s) offline by downloading them.
Ability to stream songs at 128kbps. Songs downloaded songs will be of 320kbps, which means high quality possible.
To listen to songs offline, user can enable the option for 'Available for offline listening'.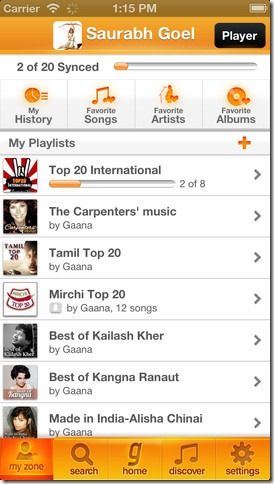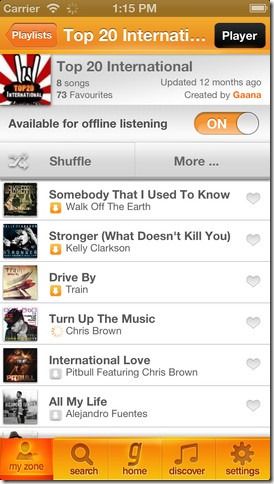 Competitors
Apart from Gaana, Saavn and Dhingana also offer website and mobile apps for music streaming. All of the services have good amount of songs ranging from Bollywood to regional languages and even to English songs. Hindi (Bollywood) songs and songs in regional languages. Last month, Saavn also launched a premium service called Saavn Pro, offering the option of listening music offline, syncing music to multiple devices and more. Saavn Pro costs Rs. 220 per month and gives a trial of the service for 30 days.