"The world of tech advanced by leaps and bounds in 2015. Here's a snapshot of next-gen tech we saw this year"
As the year draws to an end, we can take a deep breath and truly appreciate how the world of technology has raised the bar for us. Unfortunately, we won't be stepping into a world filled with silver jumpsuits and flying cars anytime soon. But nonetheless, things are looking pretty cool.
Wearables have evolved into sleeker, less obtrusive portable gadgets. Virtual Reality and Augmented Reality are turning out to be game-changers for entertainment and gaming. The Internet of Things is making its way into our lives through smart lighting and home automation systems, and we're seeing drones gain a momentum like never before.
So keeping aside the smartphone announcements for a bit, let's take a look at the remarkable developments in the technology sector in general, and their potential to influence various segments in the coming year.
Virtual Reality – blurring the lines between fact and fantasy
Virtual reality entered a more mainstream space this year, with manufacturers and app developers alike vying for a share. VR headsets became more easily available to the masses, with the likes of Samsung's Gear VR going on sale for $99 in November. The Gear VR headset relies on a smartphone to serve as the primary display – and not just any smartphone, but only Samsung's own Galaxy S6, S6 edge, S6 edge+ or Note5. For viewers, it presents a plethora of media in the form of 360-degree VR videos (which actually became more popular in 2015, thanks to YouTube), a Netflix VR application and a ton of games from the Oculus store.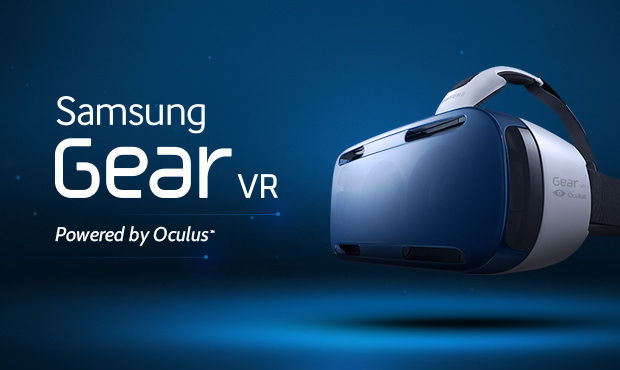 Speaking of Oculus – one of the more renowned names in the VR space – it also launched its Development Kit 2 for developers in early 2015. Back in May, Oculus VR announced that consumer versions of its VR headset – the Oculus Rift – would be shipping in Q1 2016, with pre-orders beginning in January 2016.
HTC's part in the VR space was a big question mark, since the company didn't really have a launch date for its Vive headset. The headset – first introduced to the world at HTC's MWC keynote back in March 2015, highlighted a SteamVR hardware system that was developed keeping gamers in mind. However, just recently, the company announced that it would launch the headset in collaboration with Valve in April 2016.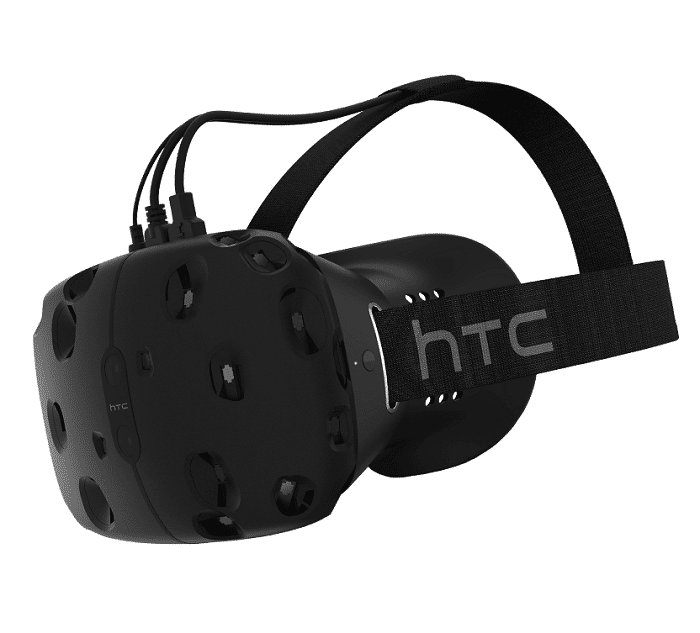 Talk about gaming companies, Sony is one of the first to come to mind. In the VR arena, Sony announced a headset that would be compatible with its latest gaming console – the PlayStation 4. Aided by the PlayStation Camera, the PlayStation VR will include a 5.7-inch 1080p OLED display with a 100-degree field of view. The PlayStation VR, announced in September 2015, is anticipated to release in Q1 2016.
Finally, the world's favorite inexpensive VR headset – Google Cardboard – became more popular this year thanks to Google's Jump platform, which is basically an ecosystem of sorts for virtual reality-based applications. Comprising of the Jump Camera Rig – 16 GoPro's in a circular array – and the Jump assembler, the technology that was demonstrated at Google I/O 2015 brings a new level of openness to VR.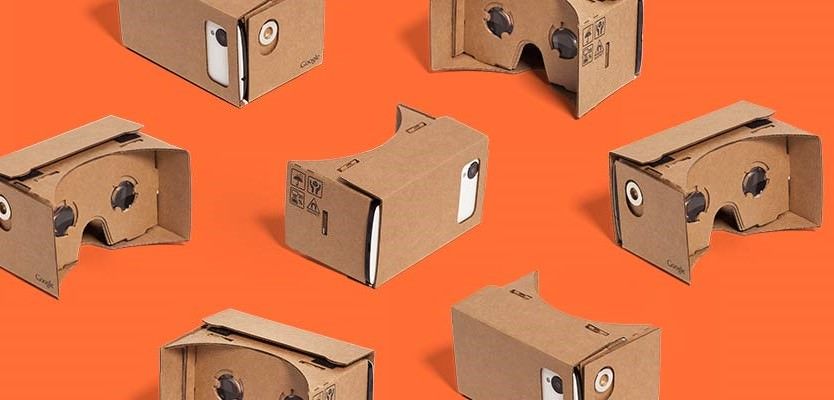 All in all, there's been a huge amount of activity in the VR sector. Be it in the form of hardware, or compatible apps and videos, or even simple things like YouTube and Facebook supporting 360-degree videos, we're seeing media content become more immersive and interactive, thanks to virtual reality. And this trend will be more popular in 2016, with more content and more avenues for the VR space.
Augmented Reality – interacting physically with the digital world
Along the lines of virtual reality, is the segment of augmented reality. The difference between the two terminologies is quite acute, with AR enabling the user to interact with physical objects, rather than VR which simply creates an immersive environment around the user.
Magic Leap is a US-based startup that made quite a few headlines in 2015. Back in October, Magic Leap demonstrated a three-dimensional spatial mapping through their product, with real objects interacting with their virtual counterparts. Magic Leap's take on AR definitely caught on, and in December the startup received their Series C funding to the tune of $827 million, which raised the valuation of the company to $3.7 billion.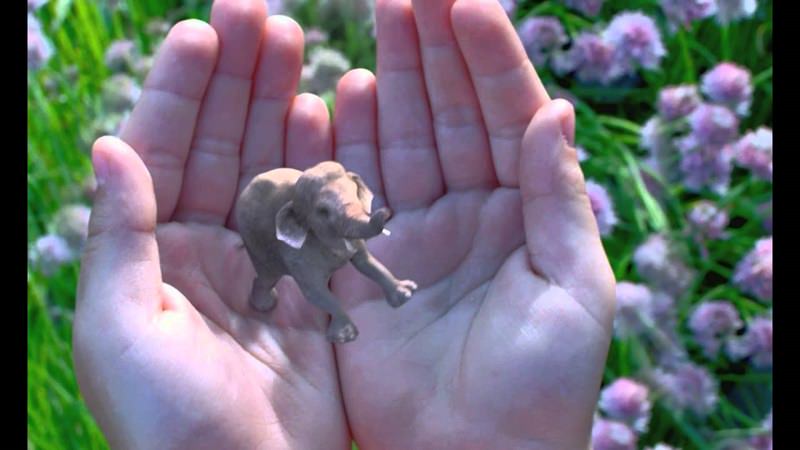 A more prominent example would of course be HoloLens from Microsoft, which makes use of Holographic APIs to enable users to interact with their computers (running Windows Holographic – an operating system enhanced with AR) through augmented reality. The platform was announced in January 2015, and the smart glass headset – the HoloLens – will be released in Q1 2016.

AR presents a new level of interaction in the digital space, and in a way diminishes the boundaries dividing the physical and digital realms. With active developments in 2015, and scheduled launches in 2016, AR will make its way into mainstream gadget space very soon.
Internet of Things – connecting every device
While terminologies such as the Internet of Things (IoT) have been buzzwords for quite some time now, it was only in 2015 that developments began to occur in massive proportions in the sector. Smart lighting systems are the most popular example of IoT right now, with products such as the Philips Hue, LIFX, Osram and Misfit Bolt developing smart LEDs which are connected to an app ecosystem. In India, the
Cube26 IOTA Lite
presented an affordable alternative to smart LEDs. With added features like Bluetooth connectivity, weather alerts and incoming call notifications, smart lighting is well on its way to becoming a popular addition to modern homes.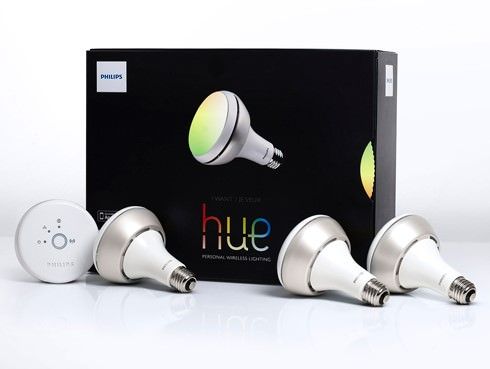 Along with smart lighting, come smart devices. Between smart scales, smart plugs and smart air purifiers from the likes of Xiaomi, smart thermostats from Nest and Hive, and support for various smart devices through apps like
IFTTT
, we've seen huge advances in the field of IoT in 2015, and 2016 promises a whole lot more in this regard.
Wearables – tracking your every move
2015 also saw the wearable space gaining a renewed impetus, with smartwatches making way for smart bands, fitness trackers and hearables (eg. Motorola's Moto Hint) too. The best example to support this statement would be
Xiaomi's Mi Band
(
review
) – which was launched in India as an affordable fitness and sleep tracking device. The launch of the Mi Band paved the way for other fitness brands to launch in India, such as Fitbit, Jawbone and Misfit, as well as local products like the
YuFit
.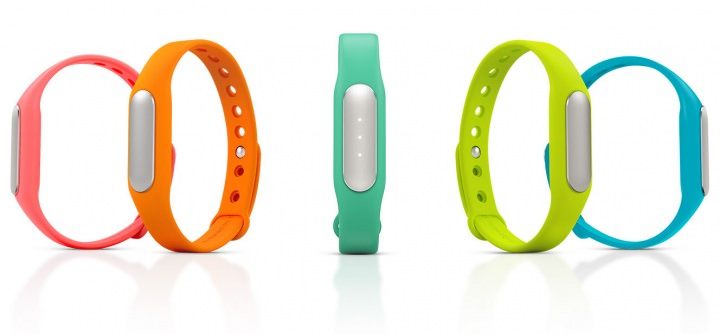 In fact, most of the action may be centered around just fitness and sleep tracking for now, but there's potential for more developments, specifically in coaching and expert advice regarding the stats collected.
GOQii
is one such company that is redefining the way for wearables and the associated app ecosystem function.
Software platforms are also becoming more advanced, with new updates to Android Wear and Apple's WatchOS being rolled out regularly. Applications are being developed to bridge the divide between smartphones and smartwatches, and we expect things to get more interesting in the wearable space in the coming year.
Drones – taking flight
Another area of tech which saw quite a few developments in 2015 was the drone sector. Consumer drones became more easily available, with Chinese manufacturers raking in the moolah with worldwide sales of cheap, yet good quality drones. Earlier a market for enthusiasts and hobbyists, the drone sector is now becoming a serious force to reckon with, and companies such as Parrot and DJI generated high slope trend lines when it came to drone sales in 2015.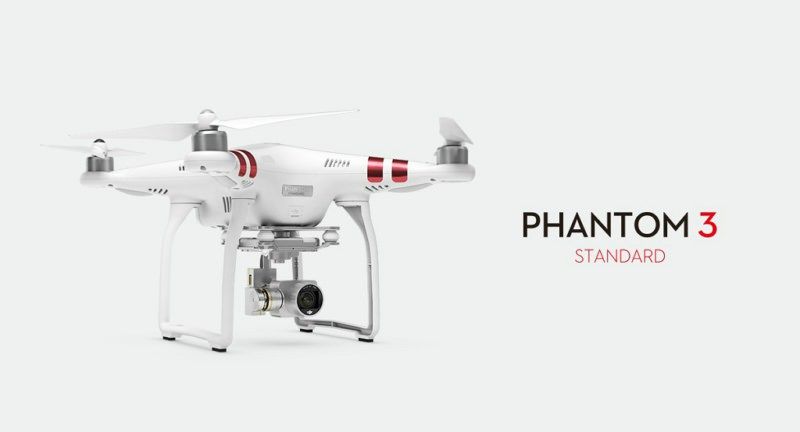 In fact, concepts such as the Lily Drone, Twitter's recent take on a drone that takes selfies, and Amazon's drone delivery system actually created a lot of buzz in 2015. So much so, that the FAA in the USA now has regulations regarding the possession of drones.
Although not very popular yet in India, we expect to see a turn of events as far as drones are concerned in the country, with DJI having a few exhibitions and booths in India in 2015.
The rise of contextual voice assistants
We also saw voice assistants on phones and computers become more adept at recognising commands. Google Now evolved into
Now on Tap
in Android Marshmallow, which allows for a speedier, more intelligent approach to searching for things while on the phone. Siri got a contextual makeover through the proactive suggestions unveiled at WWDC 2015, which brought location-based suggestions, improved security features and multi-dimensional command support to Apple's voice assistant.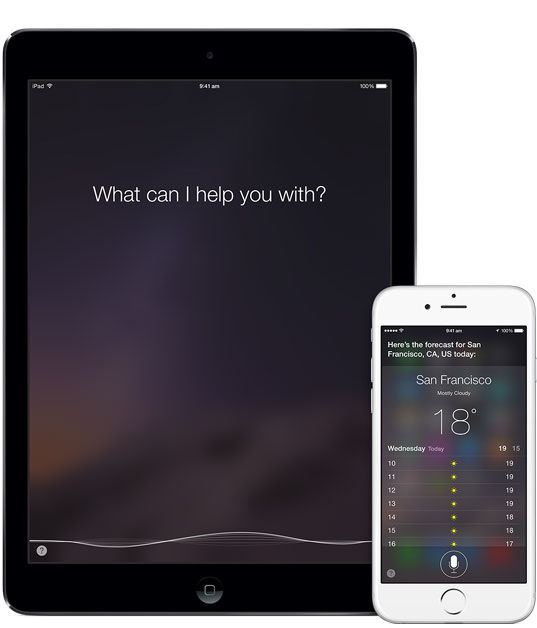 Microsoft too revamped its voice assistant – Cortana – to make it better suited for Windows 10 devices, specifically laptops. Cortana was also launched as a standalone app for Android and iOS. Amazon launched the Echo – a unique speaker which could interact with the user by simply listening to voice commands.
On the whole, the world of Artificial Intelligence and Machine Learning proved to be game changers as far as voice assistants were concerned, and will definitely aid in the further evolution of voice assistants in 2016.
Mobile payment systems – a bank in the pocket
While the concept of digital wallets is not exactly a new one, 2015 saw startups and existing products become more popular with the masses and the financial sector alike. Hardware-enabled wallets such as Samsung Pay, Android Pay and Apple Pay are mobile-based payment and digital wallet services which enable payments to be made more easily and securely.
Apple Pay, in fact, has support for the Apple Watch as well, which enables the user to make payments via NFC through the smartwatch. An improvement in technologies revolving around fingerprint sensors and other biometric means is the main driving force behind the popularisation of portable and secure payment portals.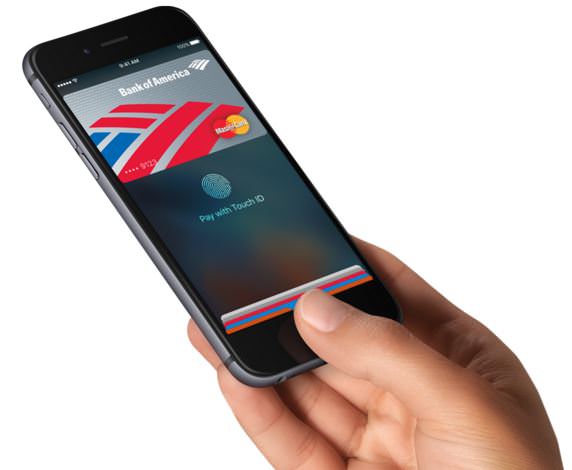 In India, Micromax has announced a new payment service in partnership with fintech firm TranServ, which will be available very soon to Micromax handset users. This would be India's first smartphone-based native payments solution.
Digital wallets such as PayTM, Freecharge and MobiKwik are also actively exploring the offline market Evidently, 2016 will be all about enhancing the system of cashless, secure and seamless transactions, and what better way to do it than through smartphones?
The automotive sector – "look ma, no driver"
Although we haven't seen much traction in India, cars also became smarter in 2015. Driverless vehicles from Tesla that were under development for a while reached breakthroughs back in October. Google's self-driving car was another thing we saw in 2015, and autonomous driving might not seem a thing of the distant future now.
There's been a lot of improvements in the requisite technology for autonomous cars. Applications based on technologies such as Intel's RealSense aid in sensing obstacles and avoiding the driver, besides rendering the car in three dimensions during parking. 2015 also saw countries such as USA, UK, Switzerland and France sanctioning the testing of driverless vehicles on demarcated streets, which shows that governments are interested in the concept of driverless vehicles too.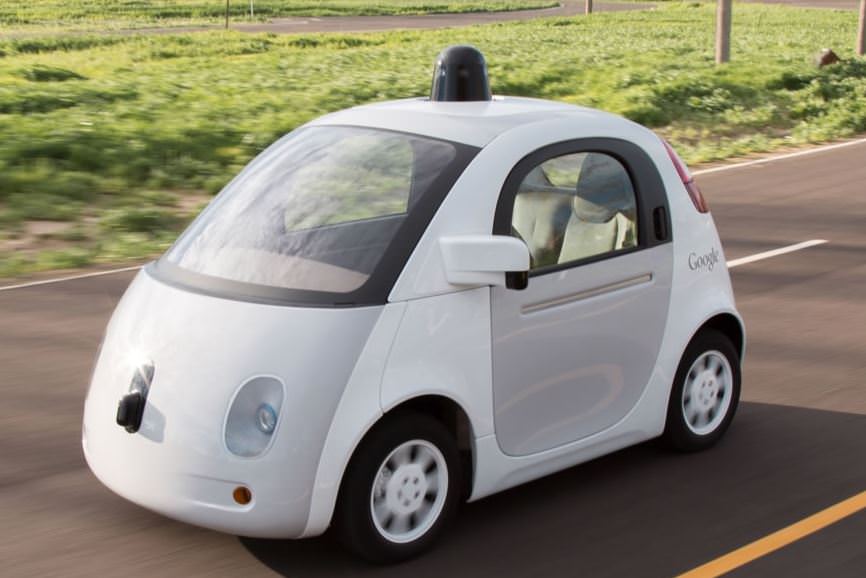 In fact, companies such as Alphabet are relying on 'moonshot' projects such as their self-driving car program to radically change the vistas of automotive technology. Much like how Facebook plans onnattracting prospective investors through VR and Oculus, Alphabet has its self-driving cars to attract investors.
There have been widespread developments in sensor systems, RADAR, image processing and GPS mapping over the year, which will definitely herald the autonomous vehicle movement in 2016 and beyond.
Advancements in phone tech
While we explicitly stated that this piece would focus on everything but smartphones, it's hard to ignore the advancements we've seen in the sector this year. 64-bit processors have become commonplace, fingerprint sensors are available on budget devices, display resolutions are being bumped up to 4K, USB Type-C is being adopted as a new connectivity standard, and iris sensors are being implemented as an additional layer of smartphone security.
The computing power is becoming more powerful than ever for phones, and smartphone OEMs will have to up their game for their flagships in 2016.
To conclude
Long story short, we've seen a wide gamut of technological advancements this year, and it is more than likely that these innovations will pave the path for bigger and better gadgets in the coming year.
'Next gen' is now shaping up to be 'current gen', and without a doubt, the tech in 2016 will be bigger, better, more astounding and needless to add, much more useful.