The latest images to be leaked on the internet are the Sony Xperia SP and the Sony Xperia V. Xperia SP is all set to be showcased at the Mobile World Congress, 2013 which will be launched in the coming weeks.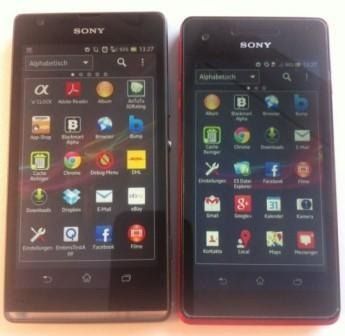 However, blurry images of the Xperia SP and the Xperia V surfaced on the internet earlier today.
The Xperia SP earlier appeared in the market as the Sony HuaShan or the Sony C530X. Looking at the images, there appears to be very little difference between the Xperia SP seems to have a 4.5 inch display and the Xperia V appears to have a 4.3inch display and will have the Android JellyBean operating system. Rumors suggest that the Xperia SP will have a 720 pixel display.
Rumors also suggest that the two phones will share identical 1.7GHz dual core Snapdragon S4 pro processors with an impressive Adreno 320 graphics card. There is no more news about the Xperia V's specs, however, the Xperia SP is said to have 4G LTE connectivity. Also, it appears that the Xperia SP may not have a removable battery.
Also, the Xperia SP has the a silvery power/lock button on the side which is an exclusive feature of the new Sony devices that are being launched. Also, the handset is said to be made of plastic material which is likely to make the body lighter.
Past rumors suggest that the Xperia SP will be a mid range smartphone. These rumors can only be confirmed by Sony at the MWC, 2013.