With the increasing size of smartphones and increasing trend of touchscreens, the habit of using the mobile phones with one hand is gradually getting unusual. The simple reason is when you grip a smartphone with your palm, the thumb is left with very less room to reach every corner of your smartphones touchscreens. Something like the image below: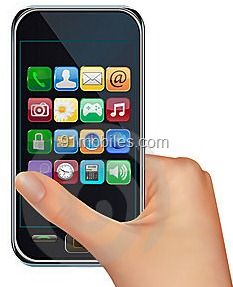 FlyGrip, an US based company, has come up with a solution to help you using your touchscreen smartphones more effectively with the one hand only. This foldable accessory also doubles up as a stand to hold your smartphone or tablet horizontally or vertically on a flat surface.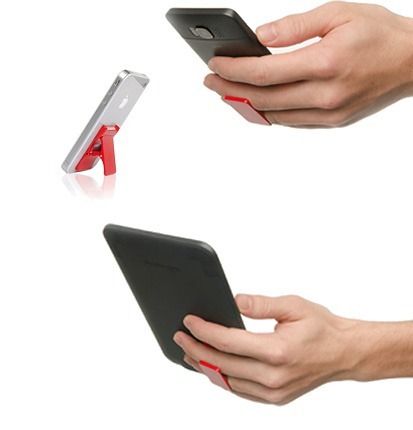 FlyGrip sticks easily on the flat back panel of you phone or tablet. Alternatively, you can also opt to use it along with a case if you don't want to risk the original back panel of your smartphone. FlyGrip is also providing a complimentary case for a range of smartphones (list here). Since FlyGrip is foldable, the jack sits comfortably inside the frame while not in use, so that you don't face trouble while sliding the phone in your pocket. Later you can pull out the jack to use it as a grip or stand. Cool, isn't it? For a better idea of how FlyGrip works, you can watch the FlyGrip in action in the video below: FlyGrip comes in 3 finger sizes, small, medium and large. FlyGrip also provides a coin based trick in their FAQ page to help you decide with the size suitable for your fingers. FlyGrip is available in US for a price of $29.95.