The latest to join the touchscreen, dual SIM bandwagon in India is the Fly Vision E370 launched by Fly mobiles.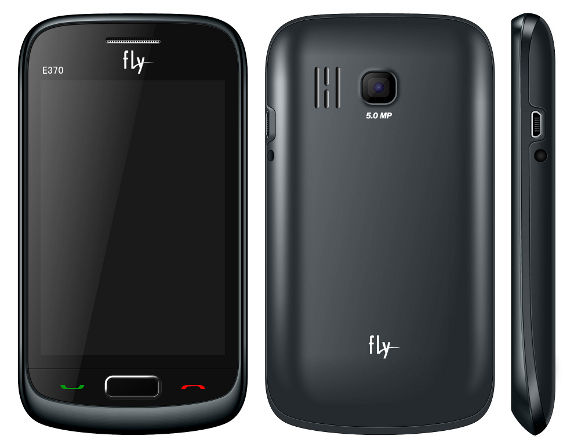 specifications are as under:-
3.7-inch (320 x 480 Pixels) display with 262K LCD Touch Screen
Dual GSM SIMs
measures – 67x123x12.8mm
weighs 100g minus Battery
5.0 MP Camera
video recording
3.5mm audio jack
Bluetooth with A2DP support
1500 mAh battery with 400hrs standby and 12hrs of talk time
32 GB memory that is expandable.
The home screen can be customized to add your favorite applications, galleries etc. The phone works at high speeds as it has been installed by the turbo chip processor ARM 9. The phone's specialty is its preloaded applications that are 46 in number!!! However if these applications are falling short of your expectations you can download more through Fly Store. Converter and World Clock including E-Book has also been added. Push E mail has been provided. Although the phone has a hosts of applications and other features but it lacks wi-fi facility and 3G which are a lot in demand. However the camera, memory, speed and screen size will more or less compensate for it. Another plus that will work for this phone is the dual SIM and touchscreen features. The number of application may attract the youth. Sketch note and King Movie player applications have already proved hits are also included in it. Priced at Rs. 5,099 this phone will be available across India.