"Users can also make calls anywhere in India at a flat rate of 53 paise per minute."

App developer and patent holding company Riva has launched the Flipcall application for smartphone users in India. The free app lets users make calls to both local and international numbers, offering close to 80 percent savings as compared to carrier costs. Flipcall is available only in beta for Android users at the moment. Interested users will need to head to the official website and register their email addresses to get access. The app is expected to be released for iOS and Windows Phone soon.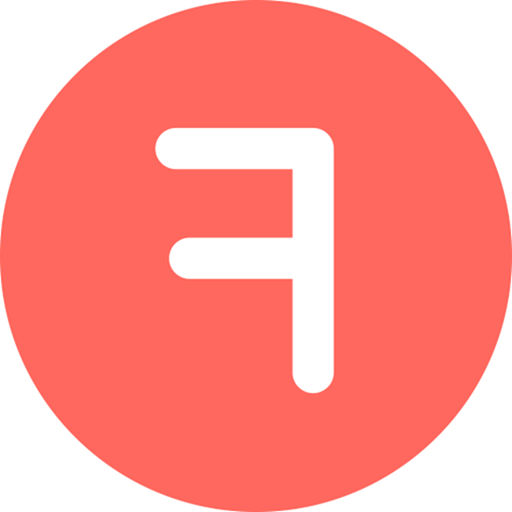 Flipcall uses a two-phase system, which comprises of its app which users must download, and its servers which enable making calls from the device. The app makes calls over carrier networks, and does not require a data or Wi-Fi connection.
To make a call, all the user needs to do is select the contact and dial using Flipcall. This generates a request from the app after which it automatically runs in the background. The Flipcall server located in India then calls the user and the desired contact simultaneously. Once the contact answers the call, both calls are merged and users can talk to the person just like they would on a regular phone call.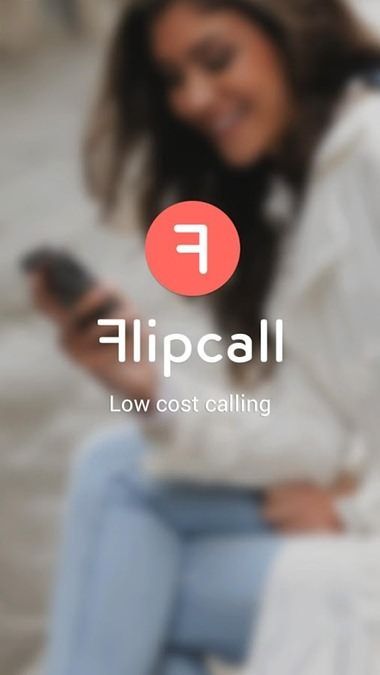 Flipcall lets you make calls anywhere in India for a flat Rs 53 paise per minute, which is cheaper than most carrier rates available. Internationally, the call rates start from Rs 1.10 per minute to countries like Singapore, and go up to Rs 12.74 per minute to the UK. While every country has a variable call rate, there is a definitive saving on cost as compared to carrier billing.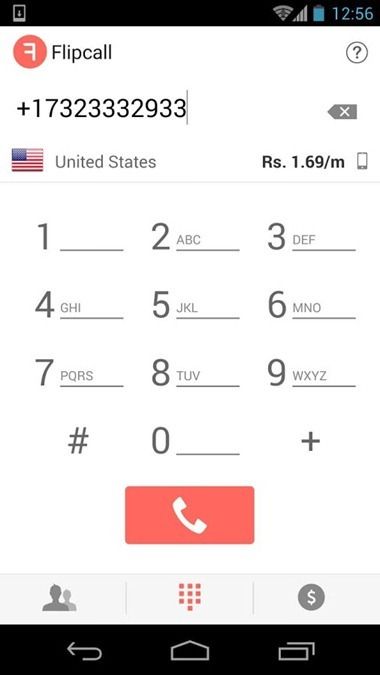 As a joining bonus, Flipcall is also offering free credits worth Rs 61 for users signing up using their email address and phone number. Additionally, users can recharge their account as they would recharge their prepaid mobile accounts, with denominations between $1 to $15. Users will get the full recharge denomination credited to their account as per the current foreign exchange rates.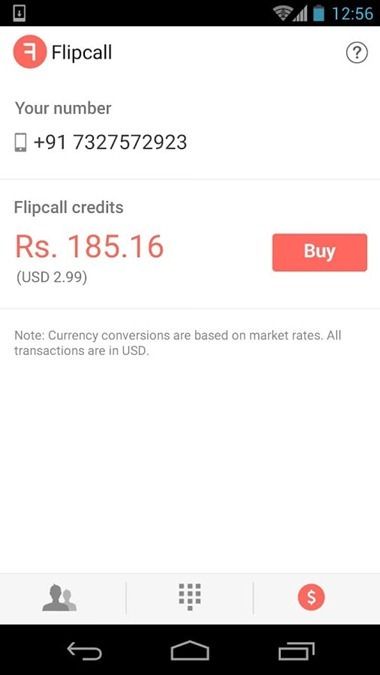 Flipcall serves as a viable and cost-effective measure for calling users across India and internationally at low prices. While the company claims that the app needs no internet connection, it does however require very minimal data access to send a request to its servers, so users must make sure that they have active data plans or are connected to a Wi-Fi network for the app to work.