CES 2013 showcased Valencell's new set of earphones that have ear buds which will do more than belt out the music into your ears. the company has integrated their Perform Tek fitness-monitoring sensor technology into the On earbuds of the headphone that will help the user track a range of biometric data including their heart rate, distance, cadence, speed, and calories burned on their smart phones. The device is useful especially to fitness experts and athletes.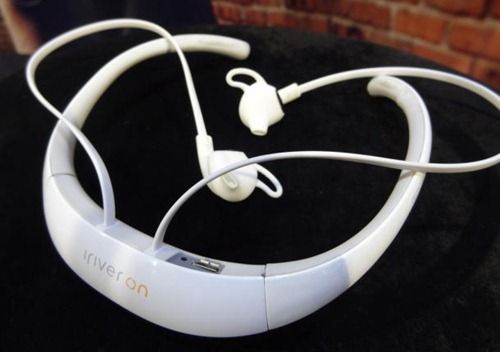 Valencell had the earphones validated by Duke University's Center for Living. According the company spokesperson, ears are the best source for monitoring a person's BMR.
With small and inexpensive sensors being perfected by the industry, a host of fitness sensors flooded the CES this year ranging from wristbands to dongles. Also, the fact that these devices can be connected to phones and tablets means they no longer require screens making it easier to integrate the technology with the smartphones or other such interface decreasing the production costs to a great extent while giving the manufacturers greater flexibility in developing sensor applications.
The company has licensed the technology for the On earbuds to Iriver and the headphones will be available from the month of March in the US markets at a price of $99.
In fact the headphone designed by Iriver has a back-of-the-neck design helps to keep the bulk of the device off your ears and out of the way. This feature is especially convenient when the users are performing heavy workouts. Iriver will further develop an app to monitor and track the data captured on the On earbuds so that users can analyse the data on an ongoing basis on their smartphones, tablets or PCs.
So while you listen to music during your workouts, you are doing more than just listening toi music.