Motorola has introduced a new handset 'Motorola Defy' enhanced with MOTOBLUR. The slim Android-based smartphone comes equipped with a 3.7-inch high-resolution and scratch-resistant touch screen display that provides edge-to-edge views of your favorite websites, photos and videos, claims the company. "Defy is designed to handle everything that life throws your way," said Bill Ogle, chief marketing officer, Motorola Mobility Inc. "With all the features consumers expect in a smartphone, Defy packs Web browsing, entertainment and messaging capabilities as well as an exterior design that can withstand the stresses of everyday life."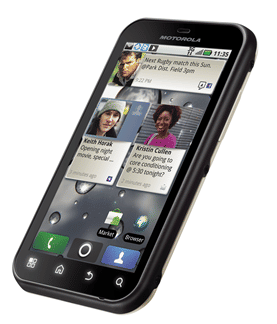 Motorola Defy is a dust proof phone comes pre-installed with CrystalTalk PLUS that vanquishes noisy environments with two microphones, filtering out background noise and amplify your voice so you don't have to shout. The phone also features an Adobe FlashLite-enabled Web browser and 3.7-inch WVGA screen. Customers can choose from thousands of applications, widgets and games on Android Market and enjoy access to Google services including Google Search, Google Maps and Gmail.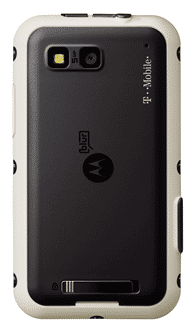 With a durable form-factor and 5-megapixel camera featuring a flash, digital zoom and auto focus, the Motorola Defy is a part of the Digital Living Network Alliance (DLNA), enabling users to stream, store and share content with compatible devices around the home such as HDTVs, game consoles and PCs. Also, the Connected Music Player provides the option to display lyrics to your songs and enables you to discover, buy and download music, right from your phone.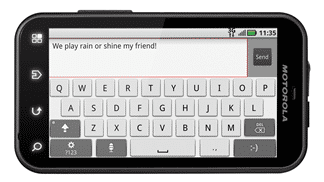 Motorola Defy with MOTOBLUR is expected to be available exclusively to T-Mobile USA customers.