Apple's hard work in getting car manufacturers to endorse and use its iPad since launch of the iOS 6 has alas got direction, in the new zippy LaFerrari. Apple and Ferrari have indicated that future models of Ferrari will also have the Apple device. Ferrari Chairman Luca Cordero Di Montezemolo released word that talks are still underway which will conclude with more Apple products being seen in all upcoming and new models of Ferrari.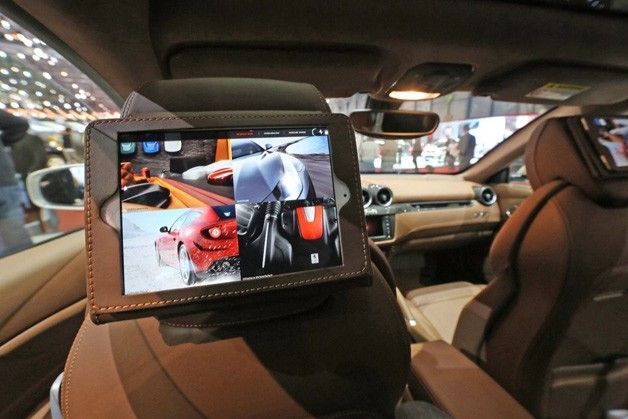 For now the new, €1 million LaFerrari costing sports-super-car will come with Apple iPad mini.
The iPad mini has been placed in the front passenger seat of the car. Only 499 units of this luxury speedster will be available for sale. The iPad mini allows access to apps, games and much needed navigation tools. Apple has to be plenty happy being given the LaFerrari will as its debut.
With the Eyes Free feature by Siri seen in the iOS 6 last summer, its obvious that Apple all the while intended for its expensive gadget to become an accompanying feature in fancy cars. With Eyes Free drivers can get information through voice commands while driving which makes it easier and safier to drive around especially in superfast cars. Car manufacturers can place a button on the steering wheel in order to enable the Eyes Free work seamlessly.
Montezemolo stated that more announcements from the Apple-Ferrari partnership will be forthcoming in the next few months. Talking about the quick connection that developed between Apple and Ferrari Montezemolo said, "We connected by the same passion, the same love for the product, maniacal attention to technology, but also to design." Ferrari officially released stated, "The FF is also now seamlessly integrated with Apple technologies, thanks to direct access to the infotainment system via SIRI voice commands and the adoption of two iPad Minis as the entertainment system of choice for the rear seat passengers,"
Image Source: Autoblog