Does your facebook have any content that might be embarrassing – some vulgar pictures or embarrassing pages that you can't find any more? The Facewash feature has been created to dig out just such dirty linen out of your facebook closet and clean up after.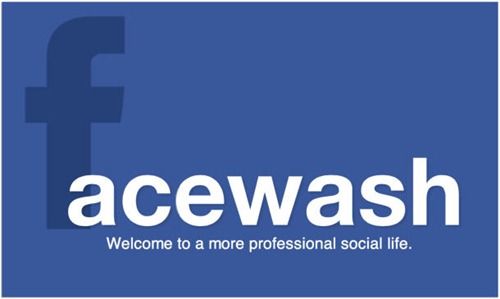 The Facewash app is still on Beta testing mode. It has been created by three undergraduate students from Kent State University over the weekend. The app is designed to search through the user's Facebook account and dig out all the embarrassing pictures posted by you or with your tag, posts, comments and pages from their Timeline and remove them from their account.
The app is available on the Facewash website (http://facewa.sh/login) . On the homepage, click on the Get Started tab. log onto your Facebook account and give the app permission to access your account.
The app has "dirty word" tab that lists all the bad words, in fact, you are allowed to create your own, which are used as filters. Click the start button and the app will start scanning your account for content by segregating into various categories. Some of the categories that popped onto my result page include:
Comments on photos you are tagged in
Photos you posted
Links that you have liked
Photos that you have liked
Status updates you have posted
Pages that you are a fan of
The clean categories have a single word "Clean" under it. The "dirty" words are highlighted in yellow. This seems to the only parameter for marking a post, because my friend's "x,x" symbol for kisses got highlighted.
A little oversensitive, but nevertheless very useful for anyone who uses their Facebook account for professional reference or needs to delete posts that has reference to others.