Facebook Paper could become your default Facebook app. It's a great news reader too.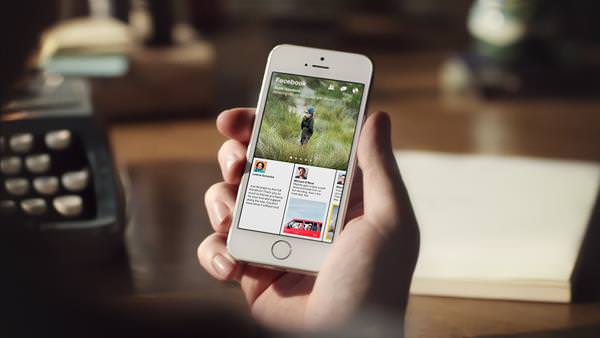 Facebook Paper
, the long-rumoured news-reading app, finally made its debut today, and is more than we'd ever imagined it would be. Launched solely for the iPhone, it's currently available only in the US. Over Facebook's 10-year history, the social network has become a deeply embedded, if somewhat stale routine in our daily lives. We hadn't seen anything refreshingly different come out of the company in a while, and that's what makes
Facebook Paper
so interesting.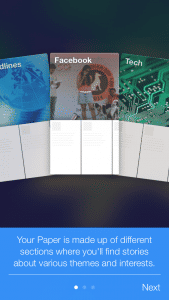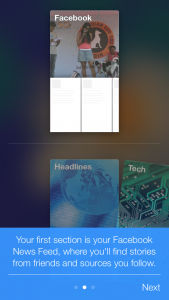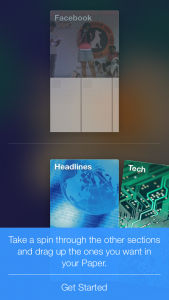 A gesture-based app with a focus on stories, its interface is heavily inspired by
Flipboard
. Apart from being a platform to read news,
Paper
also adds your regular newsfeed to the mix, and could quickly become a replacement for the default
Facebook
app. When you launch the app for the first time, you'll be greeted with an audio-visual tutorial to take you through the customisation options and controls. The voice-assistant will also prompt you if you appear to get stuck at any point along the way. You can add up to 10 news sections to
Paper
, with choices like 'Headlines', 'Tech', 'Flavour', 'Ideas', 'Home', 'Family Matters' and more. You can change these sections at any time through settings. Your newsfeed is selected as a section by default, and can't be deleted.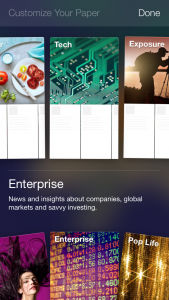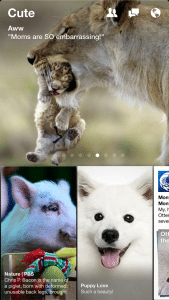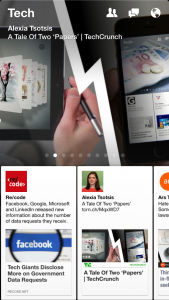 While each section displays popular Facebook posts and relevant stories from major news providers, it's limiting because there's no way of choosing which websites you want to subscribe to. Facebook does a good job of curating content, but it would be nice to have a bigger say in the featured publishers. Coming to the design,
Facebook Paper
pretty much eliminates all buttons and focuses solely on stories. The top half is taken up by large tiles representing the different sections, which you can flip through by swiping horizontally. At the bottom is a row of smaller tiles, which display the most recent/important posts in each section. If you swipe up on a bottom tile, it'll change to full-screen mode. Wide images are zoomed in to fit the screen, but you can tilt the phone from left to right to view the whole photo. It's also a fun way of viewing the endless abyss that is your newsfeed. Facebook doesn't feature entire stories in tiles, usually displaying an image and snippet of content with a link. What's great is that clicking on a link won't redirect you to the browser. Links open in-app and after you're done reading, you can simply swipe down to go back to the previous menu. You can even save links to
Instapaper
,
Pocket
and the Safari Reading List.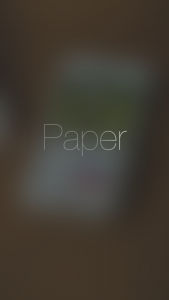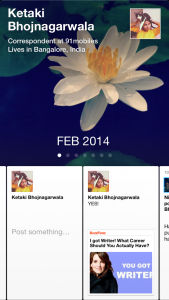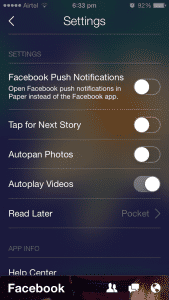 On the top right of your newsfeed, you'll find buttons for notifications, messages and requests. Swipe down and you'll be taken to a screen with options to search, access your profile, create a post, edit sections and access settings. Your profile is also made up of tiles, with the top tiles representing different years in your Facebook history. You can can also view friends' profiles this way.
Facebook Paper
is ad-free as of now, but it won't be long before we see sponsored posts popping up. It's almost a full-fledged
Facebook
app, and we suspect it's a testing ground for things to come. This is already evident in the settings menu, where you can select an option to receive all notifications through
Facebook Paper
instead of the
Facebook
app. There's no word yet on when the app will be released for the iPad, Android or the rest of the world, so we'll just have to wait.
Editors rating:
8/10
Pros:
Intuitive, gesture-based controls
Great selection of content
Cons
Inability to choose content providers