What's happ? Whatsapp is. Facebook facing the looming threat of dilution of fan following and user base has now revamped its messenger app to keep afloat the high tides. This isn't to say the previous version was basic, but the new one, you'll find, is pretty good. This new updated version does not dictate that users have a Facebook account as a prerequisite. Erm, who doesn't have one though, we're wondering, and what are the chances they'll get around to using Facebook messenger? For what it's worth, it'll be a universal application as is the hot app, Whatsapp. Anyway, all you need to do is sign up using your phone number.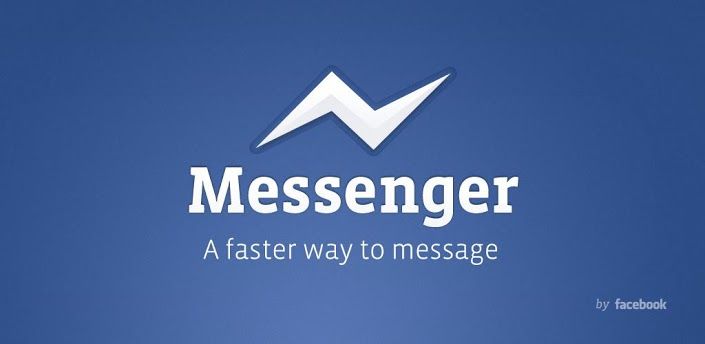 When put to the test, the app runs smooth, quick and lag devoid. Of course, the overall UI is maintained keeping it looking very much Facebook, and this familiarity makes the app more comfortable to use with just a little fresh feel. The layout is simplistic and near bare, which is preferable to unwanted overcrowding.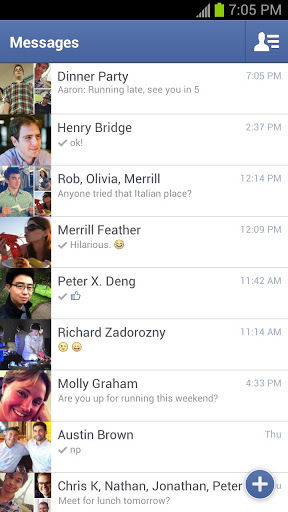 The homescreen is home to all the messages from your Facebook account itself. A tiny paper-pen icon to the right of the screen will initiate message creation. Settings is within access through a dotted bar a little below the paper-pen icon. Settings allow you to change notification, location services and altering log in information. Your friend list can be found by sliding the screen to your life, this presents a neat outlay. Customizing a list with the friends who you chat most is also possible; making them a permanent fixture on the screen, and you can further add more friends through drag and drop option. You can also refresh the screen by sliding onto the settings or even just drag the screen down and release it in a motion. There are some pretty nice emoticons to spruce your message up. You can send text, image or even voice messages. You can enjoin as many people as you want and hit send. Location information can also be sent. You can send pictures from online by just using the send option. A conversation can be enhanced by hitting the 'i' button for information on the location of the person. You can also see who all have viewed your message. Additionally you can add more people to the conversation and even give it a picture of your choice. Recording is easy by activating the red record button and the recording medium is fast and unhindered. On the whole, the app is good, and close friends on Facebook it makes it more fun. It will go through more upgrades so we're looking forward to those for more features and additions like a more interesting layout and other fun options. Market research is key, and we know Facebook does that well. Feedback and criticism will help improve the present Messenger service. Some features are already being contemplated. Perhaps allowing free calls between like platforms is on the agenda too. One patent flaw noticed is that if network is lost, then the message needs to be manually resent rather than it going by default. The Facebook Messenger app is available for Android and iOS.