Facebook Home, after its launch, was initially available only for the users in the US. Now, it is it is available for the Indian Facebook users as well.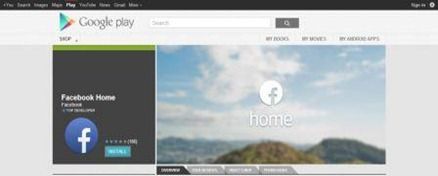 Facebook Home was introduced earlier in this month, but now it is officially available free for download on the Google Play Store. However, the Facebook Home has presently limited its access to some high-end devices which include the Samsung Galaxy Note 2, Samsung Galaxy S3, HTC One X+ and HTC One X. The Android Social Networking app will also be available for the upcoming HTC One and Samsung Galaxy S4 smartphones.
We may soon expect the Face Home to be soon available for all the Android devices in the coming time to let all the Android users experience it. If you are the proud owner of any of the above listed high-end device then, don't forget to let us know your experience with the App.