I am sure I am not the only person who often head to Facebook on Opera mini to socialize on Android phone instead of opening the native Facebook application. In fact I know many geeks who have rooted there phone and removed the native Facebook app from Android. The Facebook app for Android sucks big time when it comes to speed. By any mistake if you are on a 2G network, you may bang your phone on the wall.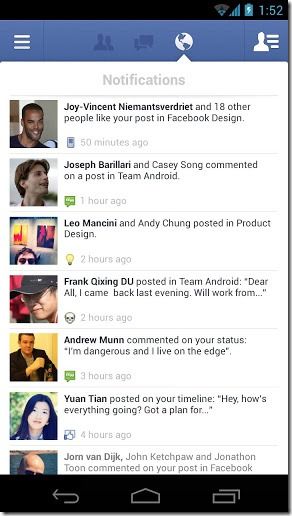 Seems this isn't going to be trouble anymore. The newer version of Facebook app for Android, better known as "Facebook for Android 2.0" is released and it is said to be completely reconfigured for speed. The earlier version of Facebook was HTML5 fitted in native app which resulted into a slow browsing within the app. The newer version is based completely on native app coding and hence is significantly faster then the earlier versions.
Have you upgraded to the newer version? Do share your experience regarding the improvements.