"The F8 conference gave us a peak at what the future of Facebook might be like"
The annual developer-centric event of Facebook – F8 – was held at the Fort Mason Center in San Francisco, and one thing's pretty much a given: when the folks at Facebook begin speaking, the world is bound to tune in. We were given a glimpse at what the future developments at Facebook might be, and how the technology landscape might shape up in the next few years.
In case you're on the lookout for a roundup of all that went down, here are the eight most important announcements from the F8 event.
1. Surround 360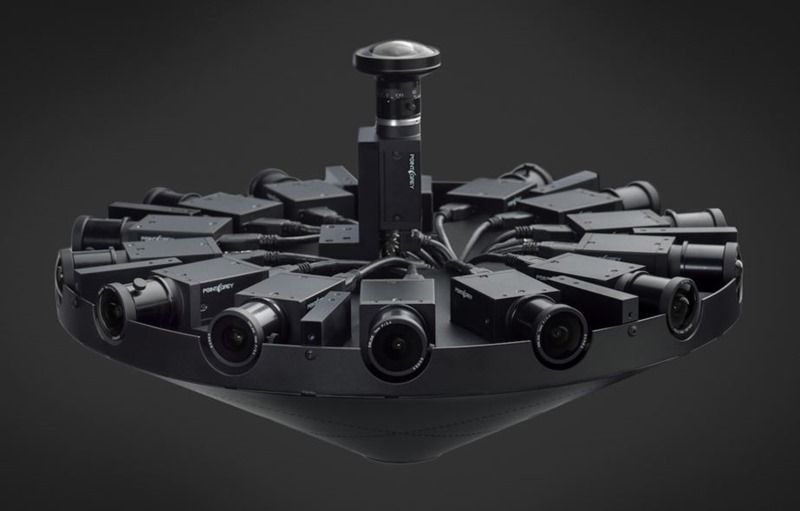 Announced at the F8 conference was the second major VR development from the company (after Oculus) – Facebook's first VR Camera. Called the Surround 360, the VR camera is a full-blown, 17-lens equipped rig that is reminiscent of the Google Jump platform. It is also open source, with the hardware designs and video stitching algorithms to be made available on Github in the coming months.
The Surround 360 is capable of shooting in resolutions of upto 8K through its 17 lenses – each having a resolution of 4MP. The lenses are connected to each other through genlocking technology, which enables the software to work faster in stitching the videos together. This in turn reduces post-production processing hassles.
Facebook will not be selling the Surround 360 as a retail product, but will instead make the hardware parts available online for about $30,000.
2. Chatbots, and the changes in Messenger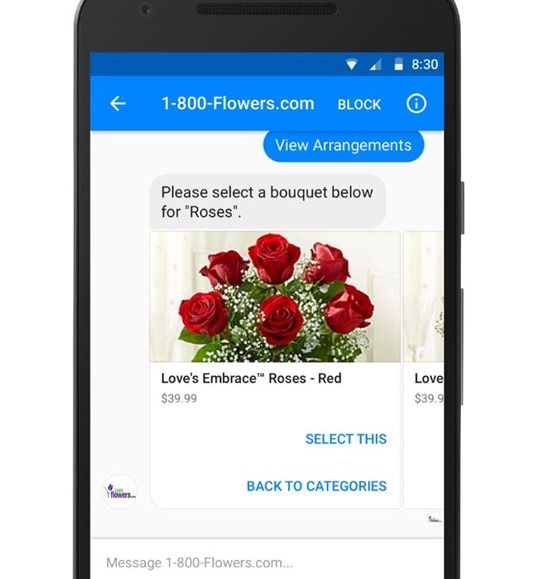 Keeping pace with Microsoft's announcement at Build 2016, Facebook will now enable businesses and organisations to deliver automated customer support and interaction through Artificial Intelligence. This is being accomplished through a platform called 'bots on Messenger', and involves bots (which show up just like contacts) in the Messenger application, with which a user can easily interact.
The other major change in the Messenger app will be Sponsored Messages, which will be sent from a company to an individual and will engage the user in a conversation with its dedicated chatbot. As of now, this feature is still in testing, and will be heavily monitored by Facebook once it launches, to prevent it from getting too spammy.
3. Facebook Live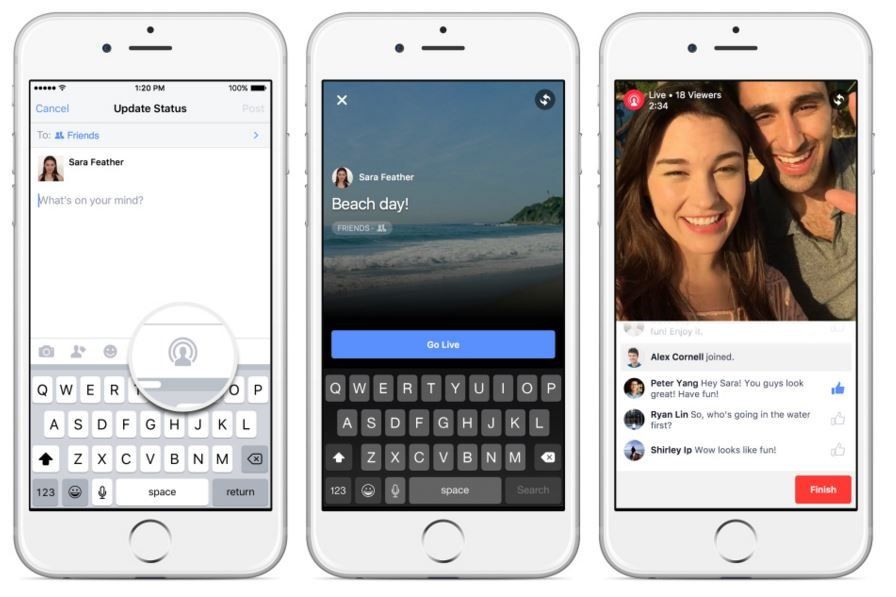 Livestreaming on Facebook has been in vogue for some time now, and at F8 Facebook announced some improvements to the platform. Facebook Live's API is now opening up to developers and organisations to enable more ways for content creators to share their videos via Facebook.
Facebook Live has also come in partnership with some big names in the tech sphere, the likes of which include drone maker DJI, Livestream and its portable camera Mevo, Ooyala, Streamshark and Vidpresso among others. Does this imply that drones will be capable of live streaming to Facebook? Quite possibly, yes.
4. Video Improvements
In other news, there have been some interesting developments on the video front as well. Users can now set video profile pictures through popular applications such as Boomerang by Instagram, Lollicam, BeautyPlus, Cinemagraph Pro by Flixel, MSQRD and Vine.
Apart from this, Facebook is testing out some advanced AI algorithms which will automatically tag your friends in videos, which would help in indexing moments within a video, to jump straight to portions where certain friends might appear within a video.
And if you're a video content creator, Facebook has launched the Video Rights Manger, which seamlessly allows users to track videos which might be used elsewhere on Facebook without prior consent and permission. This tool in essence helps in the prevention of freebooting, or unauthorised distribution of video content.
5. Content: Sharing and storing now simplified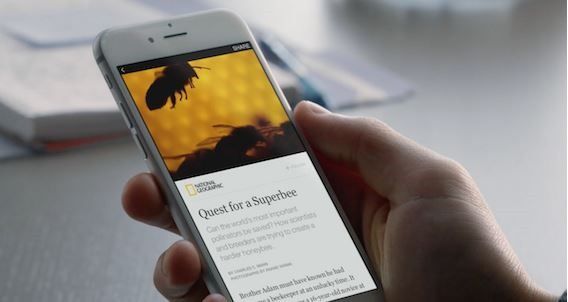 Facebook has this feature called Instant articles, which allows for articles and other content to open up quickly within the Facebook application – in a distraction free and minimal environment. This format has now been opened to all developers, enabling publishers to measure pageviews and monitor the response to the content dynamically.
Additionally, Quote Sharing is a new methodology through which people can easily share and engage with interesting content that they come across – both on and off Facebook. This is bundled with the Save Button, which helps people save content for later reading on Facebook.
6. Terragraph and ARIES to bring internet to undeveloped areas
Free Basics was a bust in India, but Facebook hasn't given up on its plans on connecting the world. Following an earlier connectivity project of delivering internet to areas via solar powered Aquila drones, Facebook announced two new projects at F8, called Terragraph and Project ARIES. Both projects use terrestrial antennae to cover rural and urban areas.
While Terragraph places Wi-Fi enabled antennae on lightpoles, lamp-posts and other sedentary objects on streets, ARIES (short for Antenna Radio Integration for Efficiency in Spectrum) focusses on covering larger areas, by connecting many antennae (about 96 in the test platform, capable of supporting up to 24 devices simultaneously) in arrays to beam Wi-Fi via multiple input, multiple output systems, much akin to 4G standards.
Facebook plans to run a pilot project for Terragraph in San Jose later this year.
7. Oculus' VR selfie stick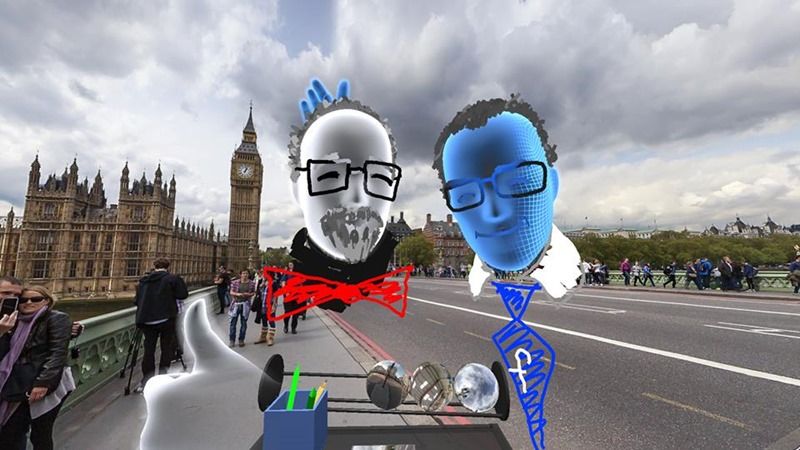 Some of us might have seen this coming. Oculus has now taken the covers off a VR selfie stick, which allows users to take photographs of themselves in front of monuments around the world. And not just that, it can actually allow two users in two different locations to come together for a photograph in a third location, all through virtual reality.
At this juncture, this concept is still in its nascence. But it might just be the next big thing in connectivity and networking over different locations.
8. Facebook's 10-year plan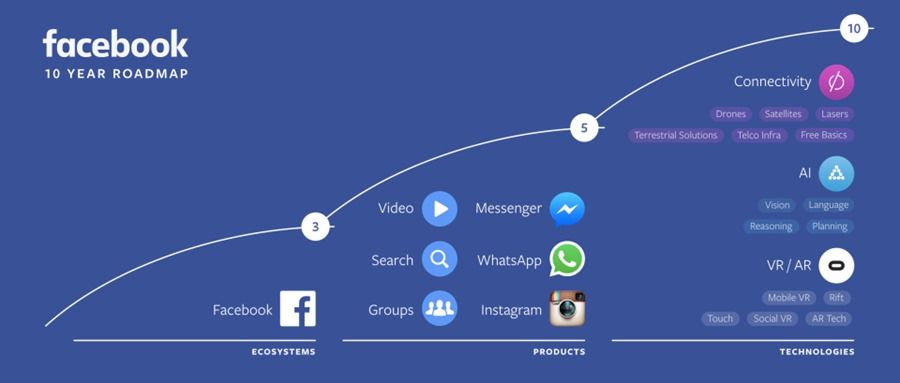 Topping of our roundup is Facebook's own vision of what it hopes to achieve in the near future. While the next three years are centered on developing the applications within Facebook's own ecosystem, the forthcoming five years will be devoted to video, search and connectivity platforms such as Messenger, Whatsapp and Instagram.
Things get interesting in the longer run, wherein Facebook hopes to work on areas such as connectivity, Artificial Intelligence and AR / VR. More drone-based internet, more machine learning algorithms and more varied use cases of augmented and virtual reality seem to be in store for Facebook in the next 10 years.
So there you have it, the most important announcements from Facebook's F8 conference. Ambitious, without a doubt, Facebook might soon become the trendsetter for tech vistas in the near future.