Facebook today announced a new application which enables the feature phone (Basic mobile phone) to access the Facebook features. This application allows to access select Facebook features, contact access, status updates and photos if the mobile facilitates. According to the official information revealed, this application supports over 2500 models of mobiles from various Brands. This include manufacturers such as Nokia, Sony Ericsson, LG and others.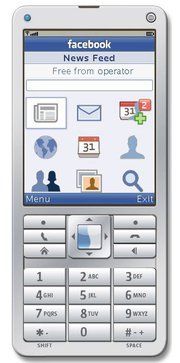 Currently, the application is enabled to select countries and 14 different operators around the world.
Dialog (Sri Lanka)
Life (Ukraine)
Play (Poland)
StarhHub (Singapore)
STC (Saudi Arabia)
Three (Hong Kong)
Tunisiana (Tunisia)
Viva (Dominican Republic)
Vodafone (Romania)
Mobilicity (Canada)
Reliance (India)
Telcel (Mexico)
TIM (Brazil)
Vivacom (Bulgaria)
The services will be available soon these countries soon. This application is being made available to markets outside the U.S. while carriers such as AT&T and Verizon Wireless were already provides the social networking in US with Snaptu.