A new update has been launched for the Facebook and twitter on the BlackBerry 10 operating system. Right now BlackBerry Z10 is the only device available in the market with the BB10 OS just now, so the owners of this device will benefit from this new update.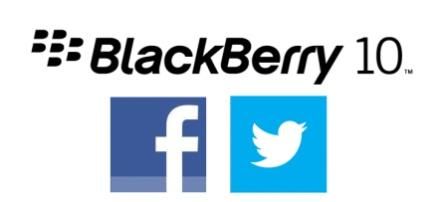 The complete details of the new update is available on the BlackBerry blog. The new version of the Facebook has been titled the Facebook 10.0.1 and comes with new features such as-
Friends Nearby to know if any of your Facebook friends are in the same locality as you are
Photo Updates to tag uploaded photographs and options to download photo onto your device
The Events tab has been added where users can view events they have been invited to and respond to it
Sharing facility has been added to share Facebook links via Twitter, BBM, SMS or email
The Twitter update for BB10, titled 10.0.2, includes:
Your Connect tab to view all Twitter activities on a single page
You can also view photos, article summaries, Twitter updates
Henceforth, users can also see the number of times a Tweet has been added as favorite.
The new updates will be available to users by now and will hopefully come integrated on the
BlackBerry Q10
device on its launch.