Nokia in the month of April made a stylish statement "World is not flat with Nokia Maps 3D". Apart from the mobile navigation, Nokia delivers a unique mapping experience to the browser. Any one who visits maps.nokia.com can experience the beauty of the cities across the world with a 3D view. This is an overwhelming experiencing to the visitors to the website where they're fed with all sorts of local search content like local attractions, restaurants, and shops, and get directions in the world's most famous cities in photorealistic 3D views.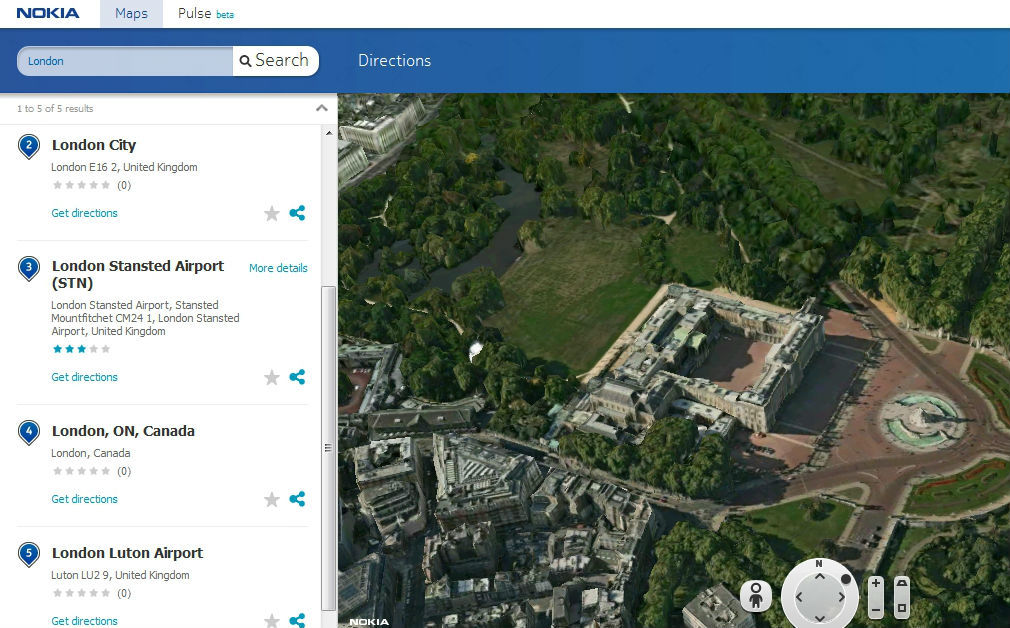 The above image shows the aerial 3D view of Buckingham Palace in London. Similarly, users can experience viewing many cities spread across the World. On the right hand side of the webpage, you were able to find a
Map view
dropdown menu. From that, you can experience the places in variety of viewing angles. The interesting part here is, you can share the places or route with your friends and peers via email, Facebook or Twitter. For instance, you can view the above place with just a
click here
. Or you can walk in Berlin with this
link
and when you click on '3D view' you will feel like you were there. So user, you can now experience the power of Nokia Maps 3D and share your favorite destination.