The South Korean Manufacturers, Samsung are back in the News with their latest launch Samsung Galaxy S II Plus in European Market. This Smartphone is launched in the Mid-Segment Price range, where Samsung launches its new products from time to time. These launches on a global scale indicates that Samsung wants to strengthen their share in World's Smartphone Market.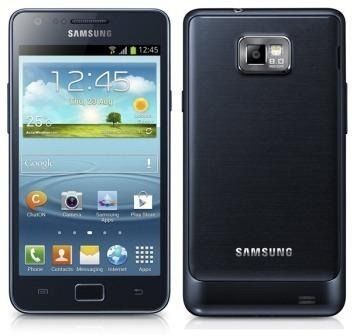 Samsung Galaxy S II Plus sports a 4.3 inches Super AMOLED WVGA display with 800 x 400 pixel resolution. It is powered by a 1.2 GHz Dual Core Processor coupled with 1GB of RAM. It runs on Android 4.1.2 Jelly Bean Operating System.
This Smartphone houses an 8 Megapixels rear camera and a 2 megapixel front camera for video calls. For storage needs, it packs 8GB of Internal Storage Capacity which can be expanded up to 64GB by using a micro SD card. For Connectivity, Samsung galaxy S II Plus supports 3G Network, Dual band Wi-Fi, Bluetooth 3.0 and other standard options.
This smartphone boasts some interesting features like Direct Call, Smart Stay Sense and S Voice. The S Voice Feature is just like Apple's Siri which allows you to give voice commands to your Smartphone for various works.
The Samsung Galaxy S II Plus can be called as as a successor of Samsung Galaxy S II as it boasts extra and enhanced features than its predecessor. Samsung Galaxy S II Plus was launched back in January 2013 at Consumer Electronics Show held at Las Vegas.