The 2 apps which we will be reviewing today are- eTrizzle, an app which allows you to search for sites for streaming videos inorder to find what you really want to watch and also provides you with the details regarding rental rates and purchase prices of movies which you want to buy or rent. Next up we have an app called Deadmau5 Live Wallpaper, which allows you to download the official live wallpaper of the popular EDM artist Deadmau5.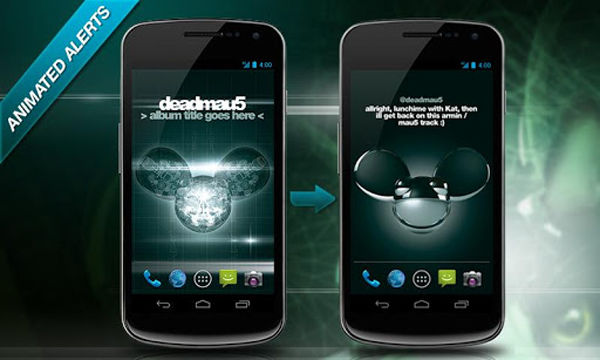 eTrizzle
There are lots of websites which allow movie buffs to stream videos and also buy or rent movies online. But going through each and every website can be quite a pain. What if you could find all the details in one place? Well this question can now be answered with the help of the eTrizzle app. If the user is looking to stream, rent or buy a video, he or she can use this app to find availability of the videos and the best prices online. Although there are lots of other movie apps which allow users to purchase or rent movies from various sources, the task can get quite tiring because you have to go through each and every category one by one and finding what you want ultimately becomes quite difficult. The eTrizzle app makes your work easier by allowing you to check through all the services at once to find the movie which you want to see. It also provides you with all the price details and helps you get the best deal online. This app can be downloaded for free and is recommended for all those movie lovers who spend a lot of time online streaming videos from various sources.
Deadmau5 Live Wallpaper
This is an app for all the fans of Deadmau5. Apart from providing a nice background for your Android device, this app comes loaded with some additional features. There are 3 ringtones included in this app which can be used for notifications by the users. Apart from this, the app also provides users with all the information about Deadmau5, including tweets, tour dates and more. The Deadmau5 Live Wallpaper app can be downloaded for free. EDM has a growing fan base and this app will surely grab the attention of all EDM lovers.