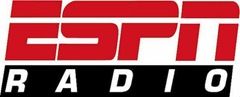 Here we bring some good news to SportsCenter fans. ESPN Radio now plays on Windows Phone powered Nokia Lumia devices. The ESPN Radio Live broadcasting of all ESPN Radio stations, ESPN Radio Network and ESPN Deportes now whoops in your palm. Totally, the Radio apps brings a whole lot of 35 ESPN Radio Podcasts and customizable stations right on your Lumia device.
Nokia Lumia device owners can now listen to industry-leading sports program that gets updated for every 20 minutes. The ESPN Radio broadcasts every game of World Series, College Bowl Games, BCS Championship Games, Wimbledon, US Open Golf and what-not!
Sport lovers will enjoy listening to the pleasure giving updates updated throughout the day. The fizz doesn't calm down that quick. The ESPN Radio is available at every corner on the globe, no matter where you are. Moving a step ahead, the Radio extends the users a chance to listen to shows offline and allows to download on-demand audio content. The ESPN Radio topics are affluently discussed on social networking sites Twitter. What are you waiting for ???
Download ESPN Radio on your Nokia Lumia from the Marketplace